Benefits of Dentures—Marshall, TX
How Dentures Can Improve Much More Than Your Smile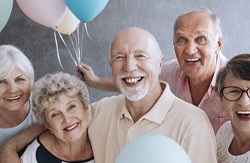 Boosted Confidence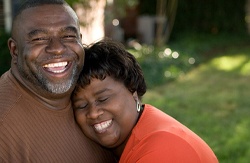 Tooth loss can be tremendously damaging for a person's appearance, making even the most casual social interactions sources of anxiety. With a denture from Dr. Parker, he can give you a smile you're proud to show off again. Whether you're missing just a few teeth or all of them, he can design a prosthetic that is custom-made to suit your face, leading to an attractive, natural look that will fill you with pride.
No More Oral Pain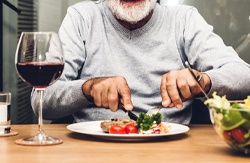 This isn't talked about a lot when it comes to tooth loss, but it can actually be very painful. Trying to chew can irritate exposed gum tissue, and the gums themselves are more likely to develop an infection and become sensitive. Gaps in the teeth can also throw off the alignment of the bite, leading to jaw pain and muscle tension that radiates throughout the entire head and neck. Dentures cannot only protect sensitive gum tissue, but rebalance the bite as well to instantly solve both of these problems, allowing a patient to avoid unnecessary discomfort on a daily basis.
Speak Your Mind
It can be extremely difficult to speak with missing teeth, as it can cause someone to slur certain words or trip up on the same syllables again and again. As a result, some people just stop talking altogether and socially withdraw. With a denture, a patient can regain the ability to speak clearly and interact with their friends and loved ones again, which can provide a big boost for mental health and overall wellness.
Enjoy Meal Time Again
Foods like grilled meats, fibrous vegetables, and hearty fruits can be almost impossible to eat after tooth loss, causing many people to consume a diet consisting of mostly soft, non-nutritious foods. This can often lead to malnutrition and even higher rates of obesity, lowering someone's life expectancy. Thankfully, a rock-solid denture from Dr. Parker can help you eat whatever you like again, allowing you to enjoy a rich and varied diet that will improve your health from head to toe.
Start Rebuilding Your Smile Today
If you're currently dealing with tooth loss, then you don't need us to tell you that it can affect much more than your smile. Fortunately, Dr. Parker can give you a denture that will practically turn back the clock and make it look and feel like your teeth never went missing in the first place. To learn more about your denture options so you can start experiencing these benefits as soon as possible, contact us today to schedule a FREE consultation.