The Cost of Dental Crowns in Marshall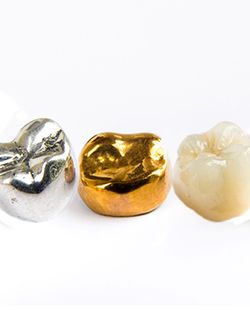 As with any dental procedure, the final cost depends on a number of different factors, and that definitely applies to dental crowns. These are some of the most commonly used restorations in all of dentistry, and if you're in need of one, cost is likely on your mind. What should you expect to pay? What could make it more or less expensive? Will your insurance cover any of it? This page will tell you everything you need to know about the cost of dental crowns in Marshall.
How Much Do Dental Crowns Cost?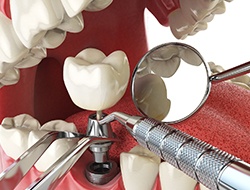 The price range for crowns is quite wide, averaging about $500-$3,000 per tooth.
Why is it so broad?
Crowns are quite versatile, so they can be used to solve different kinds of problems and be made of various materials, both of which can make them more or less expensive.
Factors That Affect the Price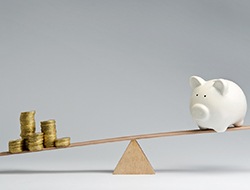 Material Used: Metal crowns, which are durable and less natural-looking, cost less than all-porcelain crowns, which more closely resemble real teeth. In most cases, a dentist will use a metal crown to repair a back tooth and a porcelain crown to repair one in the front. There are also porcelain fused to metal (PFM) crowns that cost somewhere in the middle.
The Need for Additional Procedures: Are you getting a crown after a root canal or to complete a dental implant treatment? Do you need gum disease therapy before your crown can be placed? All of these procedures ensure that a crown can be safely used, and they will add to the overall cost.
The Training/Experience of the Dentist: An experienced dentist who is able to handle more complicated restorative procedures will typically charge more than a doctor who is fresh out of school. In this situation, paying a little more will usually lend itself to a much better final product, which will help you save money on replacement costs in the future.
Can Dental Insurance Help Me Save on Crowns?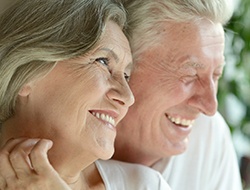 While every dental insurance plan has unique benefits, it is very standard for them to offer at least partial coverage for restorative procedures, including crowns. On average, an insurance plan will cover about 50% of the cost.
At the Marshall Denture Clinic, we're happy to accept all insurance plans and do everything we can to maximize our patient's benefits. If you're interested in getting a crown and want to know how your insurance will help you pay for it, just give us a call, and our experts will be ready to go over your policy with you.
What if I Don't Have Insurance?
If using insurance isn't an option for you, our practice can also help you get financing. Many of the payment plans we accept have little to no interest, and it's easy to find one that breaks up the cost in a way that fits your budget. Give us a call to learn more about your options.
In the end, the best way to determine your actual final cost for a dental crown is simply to come see Dr. Charles Parker here at the Marshall Denture Clinic. After a brief exam, he'll be able to give you a more concrete idea of what you should expect to pay, and after that, our team will work with you to figure out a plan to make it very affordable.
To learn more about the factors that affect the cost of dental crowns, or to schedule a consultation so we can give you a real answer, be sure to contact us to day.