We're Proud to Provide Dental Implants for Shreveport & Texarkana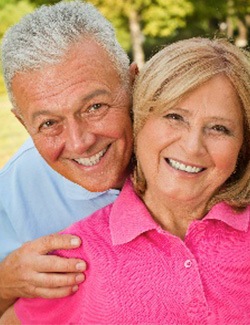 Dr. Charles Parker and the Marshall Denture Clinic have proudly been serving Marshall and the surrounding areas for over 30 years. Thanks to his decades of experience and commitment to providing only the highest quality care, he's been able to literally help thousands of local residents with missing teeth reclaim their smiles by providing a wide variety of dental implant services. Always looking to help more people, Dr. Parker is now ready to offer dental implants for Shreveport and Texarkana smiles. If you're dealing with numerous missing teeth or even an unreliable denture, all it takes is a short drive to get a lifetime solution that will put a smile on your face for decades to come.
Meet Dr. Parker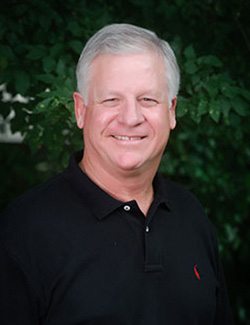 Originally from Wylie, Dr. Parker has been practicing general and implant dentistry since 1981. He received his undergraduate degree from Baylor University before pursuing his DDS degree at the University of Texas Health Science Center in San Antonio. Today, he stays abreast of the latest breakthroughs in dentistry by maintaining active memberships in a number of professional organizations, including the American Dental Association as well as the East Texas Dental Society.
Over the course of his career, Dr. Parker has cultivated an encyclopedic knowledge of implant dentistry, enabling him to handle everything from the simplest to the most complex case with ease. He believes a person's dental care should always be personalized to fit their particular needs, wants, and budget, so every treatment plan always includes plenty of one-on-one attention. No matter what state your teeth may be in now, when you partner with Dr. Parker, you can trust that a beautiful, healthy smile is all but guaranteed.
Our Implant Services
Dental Implants: When it comes to replacing missing teeth, dental implants are simply in a class of their own. They are the only treatment that restores a tooth both above and below the gum line, delivering results that are virtually indistinguishable from nature. No matter your degree of tooth loss, they can help fill the gaps in your smile. Dr. Parker, unlike most other dentists in the area, can perform the entire procedure from start to finish to make your implant journey as smooth, easy, and affordable as possible.
Implant-Supported Dentures: Sick and tired of your denture slipping and sliding around in your mouth? Using a few strategically placed dental implants, Dr. Parker can give you a set of teeth you can finally rely on. Implant dentures simply snap onto dental implants, which anchors them directly to the jawbone just like natural teeth. With them, you'll not only have a much more secure fit, but that fit will last longer, and your bite will even be up to 3-times stronger compared to a traditional removable prosthetic.
All-on-4: This is a procedure that enables Dr. Parker to restore an entire row of missing teeth in just one appointment using an implant-retained denture. You read that right! In one well-planned visit, he'll place just four implants and immediately connect them to a custom-made dental prosthetic. Patients are usually amazed with the results, and typically their only regret is not coming to see Dr. Parker sooner!
Come See Us!
Missing teeth can rob a person of their confidence, ability to speak clearly, and even prevent them from enjoying their favorite foods. For the people of Texarkana and Shreveport, Dr. Parker is ready to provide the best solution modern dentistry has to offer at a level you simply won't find anywhere else in the area.
To learn more about dental implants and which treatment would be right for you, contact us today to schedule a FREE consultation.