Transform Your Smile with Cosmetic Dentistry in Marshall, TX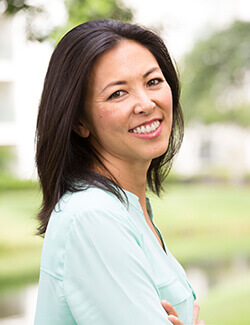 When you look at your smile, what do you see? Do you only notice the flaws? Are your teeth discolored, chipped, cracked, or even broken? Perhaps they are perfectly healthy, but you want them to look extra special for an event that is just around the corner. Whether it's for a wedding, a reunion, or just for yourself, Dr. Charles Parker, your cosmetic dentist in Marshall, TX, can enhance just about every aspect of your teeth with a variety of easy-to-get treatments, and can help you get the beautiful smile that you've always wanted.
Rembrandt Teeth-Whitening
The simple fact is that everyone wants to have white teeth. However, keeping them pristine over time can be very difficult. Factors such as coffee, wine, tobacco, diet, and even genetics can easily leave your teeth looking dull and discolored.
You can now do something about it. Two quick visits to our office will send you home with a custom-made take-home whitening kit. Our kits are made just for you and use much higher quality products than the ones you can pick up from the store. You simply need to use the kit as directed for 2 weeks to make your smile 6-10 shades whiter in the comfort of your own home.
Of course, for people who don't want to wait that long, we also offer a complete in-office treatment. It brightens your smile just as much as our take-home kits, but only takes 1 hour. You can practically get a new smile during your lunch break.
Cosmetic Bonding
As you know, even the smallest imperfection in your smile can completely throw off your appearance. Fortunately, small cracks, chips, and even gaps can be easily taken care of with cosmetic bonding. With this procedure, your cosmetic dentist in 75670 will use a putty-like composite resin to sculpt your teeth into the perfect shape, size, and even color. After that, Dr. Parker will quickly harden it using a special light, and you will be ready to show your smile to the world. While this treatment may be fast, it is also extremely durable, and the bonding can easily last for up to 10 years with proper brushing and flossing.
Learn More About
Cosmetic Bonding
Tooth-Colored Fillings
Everyone notices metal fillings because they are such a different color than your natural teeth. Whenever Dr. Parker repairs a cavity, he wants the tooth to be healthy and beautiful, and he is able to do that with tooth-colored fillings. Rather than metal, tooth-colored fillings use a composite resin to fill in your tooth's lost structure, and can be shaded to seamlessly blend with your smile. The resin is also able to bond to your teeth more securely than traditional metal fillings, and requires less of your tooth to be removed when placed. This means you get the best when it comes to look, effectiveness, and durability all with one treatment.
Learn More About
Tooth-colored Fillings
Dental Crowns
Severely damaged teeth can now be brought back to life to revitalize your smile both aesthetically and functionally. A dental crown sits on top of a fragile tooth, capping it with a restoration that will look completely natural, as well as give you a tooth strong enough to trust day to day. It's the best way to take care of your most vulnerable teeth.
Learn More About
Dental Crowns
Porcelain Veneers
Do you have broken, discolored, or misaligned teeth? How about large, obvious gaps? You may have all of them, and separate procedures to fix each problem would be both expensive and time-consuming.
Porcelain Veneers offer a much simpler option.They are able to fix and mask all of these cosmetic issues with just one procedure. They are custom-designed ceramic coverings that are fitted to the front of your teeth, and you can get them in as little as two visits. They can give you any kind of result that you desire, whether you want a subtle or dramatic improvement.
Learn More About
Porcelain veneers
Which Treatment Is Right For Me?
When you come to see us, we won't simply give you a treatment and send you out the door. We'll take the time to make sure we fully understand the kind of results you are looking for, and will come up with a treatment planned tailored just for you. This may include multiple treatments, but the end result is a smile that you'll be proud to show off.
If you have any questions about our cosmetic treatments, or want to schedule an appointment, just give us a call today.
Understanding the Cost of Cosmetic Dentistry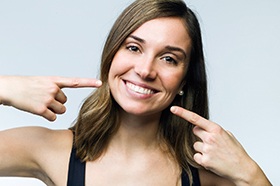 Dr. Parker and our team understand that many people worry about the cost of cosmetic dentistry in Marshall. After all, insurance is unlikely to cover your treatment. When you come in for your consultation, you can expect us to be upfront with you about pricing. We will also do everything in our power to help you afford your gorgeous new look.
Which Cosmetic Dental Service Is Right for Me?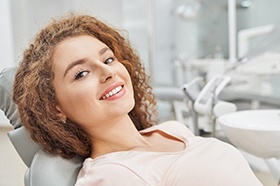 Generally speaking, people who want to undergo cosmetic dental services desire to accomplish at least one of the following: straighter teeth, whiter teeth, or differently sized/shaped teeth. Services are available that can achieve all of those goals. Here is an overview of some popular procedures, along with brief notes about pricing:
Dental bonding. This is one of the most affordable procedures. It uses a tooth-colored resin to reshape teeth and hide discoloration. The downside is that its results tend to last for just a few years.
Teeth whitening. Whitening treatments use powerful bleaching formulas to break up pigment molecules in teeth. These services can run anywhere from a few hundred dollars to a thousand dollars or more. The cost depends on the nature of the treatment and the severity of the discoloration that is being addressed.
Veneers are custom-designed pieces of porcelain that Dr. Parker attaches to the outward-facing side of teeth. They can disguise minor misalignment, discoloration, chips, cracks, and more. They are on the pricier side, but they are a smart purchase because they can last for 15 – 20 years or longer.
Metal-free restorations. Tooth-colored fillings and porcelain crowns can replace old, unsightly metal restorations. They can cost anywhere from a few hundred dollars to well over a thousand dollars.
Cosmetic Dentistry Can Be an Investment Worth Making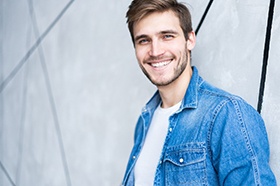 While cosmetic dentistry might seem like a significant financial commitment, you can rightly view your treatment as an investment. In return for your money, you can expect to enjoy a more beautiful smile and a number of other benefits. For example, many people find that they experience heightened self-confidence. In turn, that enhances their social life. A more beautiful smile could even boost your career by making you appear more successful and approachable.
How to Make Cosmetic Dentistry Affordable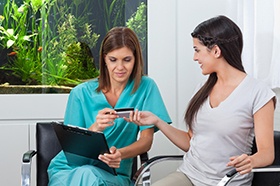 As your cosmetic dentist in Marshall, Dr. Parker and our team want you to be able to afford your desired treatment. To that end, we can help you file insurance claims for qualified services. For example, while things like veneers and whitening are usually not covered by benefits, tooth-colored fillings and porcelain crowns are more likely to be covered because they have significant oral health benefits.
We can also make adjustments to your treatment plan if necessary. Let us know what your budget is when you come in for your consultation. We will do our best to respect it. Later on, when your financial circumstances allow, you may be able to come back for further treatment.
Are you ready to learn more about cosmetic dentistry and its cost? Our team is ready to help you understand every aspect of your treatment, including its financial side. Contact us to schedule a consultation today to get started on your path to your ideal smile!