Veneers – Marshall, TX
Correct Multiple Dental Flaws with a Single Treatment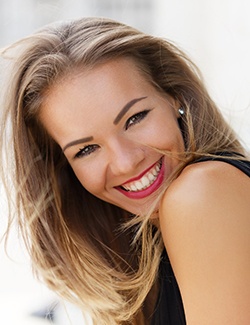 Do you dream of having a straight, bright, beautiful smile? Then you'll be happy to know it's not out of reach! With veneers, our cosmetic dentist in Marshall can correct one or more dental flaws in a single treatment. As a result, you can trade imperfections for a flawless grin – in as little as two appointments too! Keep reading to learn more, or get in touch with our team to schedule an initial consultation!
What Are Dental Veneers?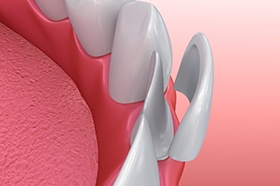 Veneers are wafer-thin coverings that are affixed to the surface of the teeth that show when you smile. Porcelain veneers can correct a number of cosmetic issues, including:
The Process of Getting Veneers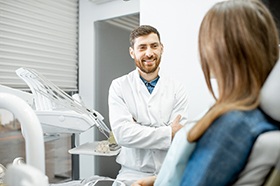 At Marshall Denture Clinic, you can get veneers in Marshall in just two visits (which are spaced out over two or three weeks).
The first appointment is reserved for discussing your treatment plan and preparing your teeth to receive the veneers. It can help to bring in photos of smiles you admire to this appointment. Tooth preparation involves buffing a slight amount of enamel from the surface of each tooth that will receive a veneer. Enamel removal creates room for the new layer that will be applied on top. You leave this appointment with temporary veneers.
In between appointments, your new veneers are manufactured in a separate lab and sent back to our office. You will visit us approximately two weeks later for their final placement. After your porcelain veneers have been securely bonded on, your new smile is revealed!
The Benefits of Veneers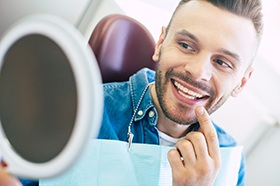 The benefits of porcelain veneers are significant. Here are a few of the many reasons patients love them:
Are Porcelain Veneers Right for Me?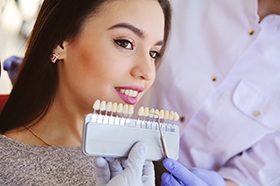 Most adult patients who are interested in transforming their smiles are suited for porcelain veneers. Before beginning treatment, you will undergo an initial checkup and hygiene visit to make sure your teeth are healthy and squeaky clean. If we find spots of decay or the signs of gum disease during this appointment, restorative care or periodontal therapy will be necessary before we can place your veneers. If no dental problems are detected, then we will move forward with bringing your dream smile to life right away!
Contact Marshall Denture Clinic to discuss the treatment with your dentist in Marshall TX. We can't wait to reveal your stunning new smile!
Understanding the Cost of Veneers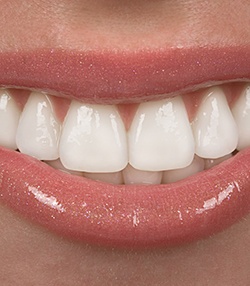 Within the realm of cosmetic dentistry, veneers are one of the pricier treatments. However, they offer an excellent value because they can address so many aesthetic issues at once, and they have the potential to last for decades. Of course, they are not right for every person or every budget. When you visit us as your cosmetic dentist in Marshall, we will help you compare all of your treatment options, including their pros, cons, and costs.
Cost vs. Cosmetic Dentistry: What's Right for Me?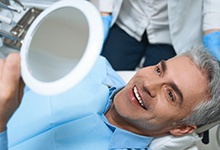 Veneers in Marshall are just one of many cosmetic treatments that might be able to help you reach your smile's goals. Here is a brief comparison of some common aesthetic services:
Orthodontic treatment. Braces and clear aligners typically cost thousands of dollars. They are necessary for patients whose dental misalignment is threatening their oral health. However, if you want to straighten your teeth solely for the sake of appearance, you may end up spending months or years on a treatment that only alters the positions of your teeth, not their size, shape, or color.
Teeth whitening. Professional whitening treatments usually cost just a few hundred dollars, making them accessible for most patients' budgets. However, the results may last for only a few years, and whitening does not affect the positioning, shape, or size of teeth.
Dental bonding. Dental bonding is affordable and fast. At first, its results look similar to veneers. However, it is not particularly durable and usually needs to be replaced every 3 – 5 years or so. It is often best for minor tooth repairs, not complete smile transformations.
Although the cost of veneers in Marshall is higher than that of other cosmetic options, they are an excellent value because they are sort of an "all in one" treatment. They can improve the size, shape, and color of teeth in just a few appointments. They can even disguise some cases of minor misalignment. Plus, they are durable enough to stand the test of time.
How to Make Veneers Affordable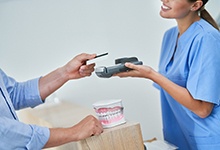 The vast majority of dental insurance plans do not cover veneers. They are considered to be a purely elective treatment. However, that doesn't mean there are no provisions available to help you afford them.
For example, you may be eligible for financing from a third-party lender. Most patients are approved for credit, and you might have the option to choose between several different payment plans, according to what works best for your monthly budget.
Additionally, we might be able to adjust your treatment to accommodate your budget. By placing a few veneers now, you can significantly enhance your smile. Later, when your financial circumstances allow, you may choose to get more veneers.
You should be able to enjoy the smile of your dreams — and our team wants to help you achieve that! Get in touch with us today to learn more about your cosmetic dentistry options and their costs. We look forward to speaking with you.
Veneers FAQs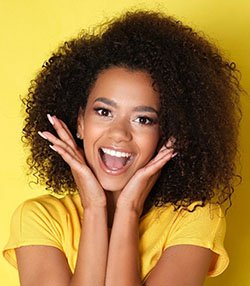 If you are set on receiving veneers in Marshall, there is a good chance you probably have many questions about the process and what you can expect once your new restorations are in place. Dr. Parker wants you to feel confident in your decision to choose veneers, which is why you will find several questions and answers listed below that pertain to veneers. Asked by previous patients, we want you to have all the information you need to make the right decision for your smile. If you do not see your question listed, do not hesitate to contact us for an appointment.
Are veneers permanent?
To say they are permanent is not entirely true; however, they are irreversible because of the required removal of tooth enamel. Our team must eliminate a small portion of the front surface of the tooth to ensure the bonding agent properly adheres and holds the new veneers in place. Once enamel is removed, it cannot grow back, making these restorations irreversible. With proper care, they can remain in place for 10-15 years.
Is there anything I can't eat with veneers?
Between your first and second appointments, you'll be required to wear temporary veneers. During this time, you'll need to avoid any hard, crunchy foods like ice, raw vegetables, candy, or chips. Sticky foods can also be damaging, as they can pull the veneer off the tooth. You should also stay away from darkly pigmented foods and beverages because temporary veneers can easily stain.
Once your permanent veneers are in place, you are free to enjoy most foods, but you will need to be mindful of consuming hard, crunchy foods and dark-colored items. Should you experience any sensitivity after receiving your veneers, it is best if you avoid hot or cold beverages. It's also advised that you limit your consumption of alcohol, as it can reduce the effectiveness of the dental bonding that is holding your veneers in place.
Do veneers give you a lisp?
Once you receive your new veneers, it is possible for you to experience some slight difficulty in pronouncing certain words. As a result, you may have a minor lisp but only for a short time. Your tongue helps to form sounds and syllables, so it will need to adjust to the newness of your veneers and begin to work in conjunction with your new teeth. Although the thickness of your veneers will be slightly more than traditional tooth enamel, it is often enough to create a varying sound at first.
You'll often find your "s" and "v" sounds are more difficult to pronounce, but the good news is that with practice, your tongue will adjust accordingly.
How many veneers will I need?
Ultimately, the decision as to how many veneers you will need is up to you. During your initial consultation with your cosmetic dentist in Marshall, you will go over your desired goals and what you hope to achieve with veneers. After a thorough evaluation, we will provide a recommendation as to the number of veneers that you might need.
You must remember that you want all your visible teeth to match, so it may mean getting between six and eight or 10 or 12. If you're looking to only fix one single tooth, it is possible to have one veneer put into place to cover any imperfections.