Emergency Dentist – Marshall, TX
Compassionate Care and Fast Pain Relief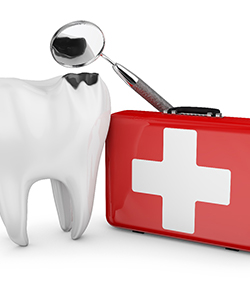 Dr. Charles Parker has over 30 years of experience in dentistry, and in that time, he has pretty much seen and done it all! If you or a loved one find yourselves in the middle of a dental emergency, give us a call, and our team will immediately spring into action. We always strive to see emergency patients the same day that they contact us because if you're in pain, you shouldn't be left to wait! We'll arrange our schedule so you're able to see Dr. Parker as soon as possible.
What Is Considered a Dental Emergency?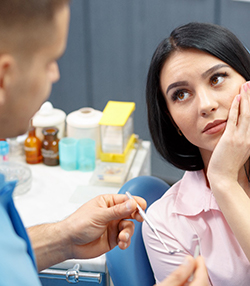 Even if you are unsure whether or not your situation is an emergency, go ahead and give our office a call anyway. Describe your situation, and we'll let you know if you should come see us. However, if you suspect that someone has a broken bone, or if they are bleeding for more than 10 minutes, be sure to head straight to your local emergency room.
How to Handle Common Dental Emergencies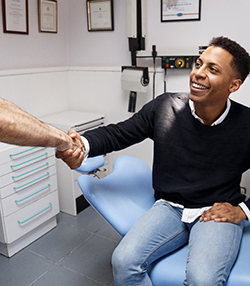 A dental emergency may be the result of a longstanding dental problem, or it may be the result of a traumatic injury. Dr. Parker and our team are equipped to handle both types of situations! Before your appointment with us, however, there may be some things you can do on your own to minimize your pain and the damage to your oral health.
Toothache
Avoid chewing with the tooth to the extent possible. Over the counter (OTC) pain relievers can help to ease any discomfort you feel. Dr. Parker may recommend that you undergo root canal therapy to stop the tooth's nerve from sending pain signals to your brain and prevent the need for an extraction.
Chipped/Broken Tooth
Collect any pieces of the tooth that you can find and bring them with you to your emergency appointment. In the meantime, taking an OTC pain reliever can take the edge off your discomfort. You may also place a piece of sugar-free gum on the broken tooth to stop its jagged edges from irritating the soft tissues in your mouth. Dr. Parker might be able to repair the tooth, but extraction is also a possibility.
Knocked-Out Tooth
Touching the tooth only by its top portion, pick it up and rinse off any debris. Then, try to replace the tooth back into its socket. If that isn't possible, store it in a glass of milk or water. If you receive professional treatment within an hour or so, it might be possible to splint the tooth back into place.
Lost Restoration
You might be able to temporarily reattach a lost crown with a dab of denture adhesive. Whether or not you can reattach your restoration, however, you should be gentle with your tooth and avoid exposing it to any very hot or cold foods (doing so could be painful). Dr. Parker may be able to permanently reattach your restoration or provide you with a new one.
How to Prevent Dental Emergencies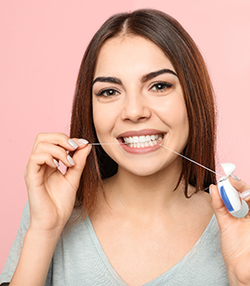 Here are some tips to reduce your chances of suffering a dental emergency:
The Cost of Treating Dental Emergencies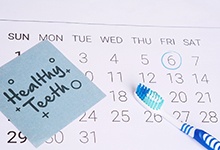 The cost of handling your emergency will depend on your unique situation. Treatment may be as simple as a prescription or as complex as an extensive procedure, such as root canal therapy. During your appointment, we will provide you with a candid estimate for the cost of whatever treatment we recommend. We will also help you explore your payment options. However much your treatment costs, remember that delaying or forgoing treatment will only give your dental health problem an opportunity to get worse (and become more expensive to treat).