Emergency Dentist – Marshall, TX
Compassionate Care & Fast Pain Relief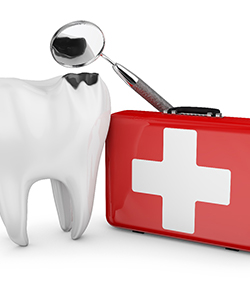 Dr. Charles Parker has over 30 years of experience in dentistry, and in that time, he has pretty much seen and done it all! If you or a loved one find yourselves in the middle of a dental emergency, give us a call, and our team will immediately spring into action. We always strive to see emergency patients the same day that they contact us because if you're in pain, you shouldn't be left to wait! We'll arrange our schedule so you're able to see Dr. Parker as soon as possible.
Why Choose Marshall Denture Clinic for Emergency Dental Care?
Fast, Compassionate Care When You Need It Most
Same-Day Appointments Available for Emergency Patients
Highly Experienced Dentist with Over 30 Years of Experience
How We Treat Dental Emergencies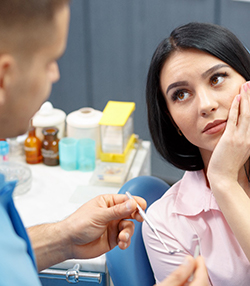 Even if you are unsure whether or not your situation is an emergency, go ahead and give our office a call anyway. Describe your situation, and we'll let you know if you should come see us. However, if you suspect that someone has a broken bone, or if they are bleeding for more than 10 minutes, be sure to head straight to your local emergency room.
If you're experiencing a dental emergency that needs immediate care, here's how you can typically expect us to treat it:
The Most Common Dental Emergencies
A dental emergency may be the result of a longstanding dental problem, or it may be the result of a traumatic injury. Thankfully, Dr. Parker and our team have plenty of experience and are well equipped to handle any urgent dental situation you may be facing. Below, you'll find the most common dental emergencies we treat, as well as how you should handle them at home.
Understanding the Cost of Dental Emergencies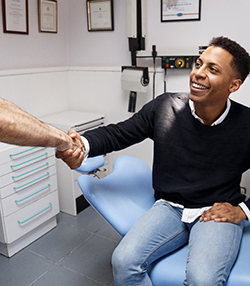 The cost of handling your emergency will depend on your unique situation. Treatment may be as simple as a prescription or as complex as an extensive procedure, such as root canal therapy. During your appointment, we will provide you with a candid estimate for the cost of whatever treatment we recommend. We will also help you explore your payment options. However much your treatment costs, remember that delaying or forgoing treatment will only give your dental health problem an opportunity to get worse (and become more expensive to treat).
How to Prevent Dental Emergencies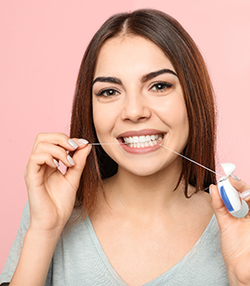 Here are some tips to reduce your chances of suffering a dental emergency:
Visit our team for a checkup and cleaning every six months
Brush your teeth twice a day and floss once a day
Always wear a mouthguard when you play sports (even non-contact sports)
Do not chew on ice, jawbreaker candies, or other hard objects
Do not use your teeth as a tool to open packages or trim your fingernails
Eat a balanced diet that is low in sugar and acids