Dental Implants — Marshall, TX
A Permanent Solution to Missing Teeth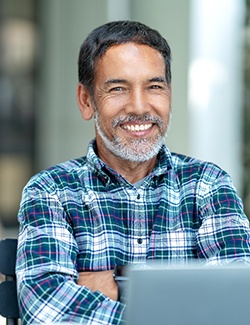 You expect your teeth to last for a lifetime, but unfortunately, sometimes disease, injury, or neglect can take their toll on your smile, leading to one or more missing teeth. When this happens, you want a durable and attractive replacement that requires a minimum of maintenance. Over the last few decades, dental implants have gained the reputation as the best tooth replacement solution among dental professionals as well as their patients. With this state-of-the-art treatment, Dr. Charles Parker can help you reclaim your full and beautiful smile for decades to come.
Why Choose Marshall Denture Clinic For Dental Implants?
Dentist with Decades of Experience Rebuilding Smiles with Dental Implants
Can Potentially Replace Any Number of Missing Teeth for Life
Sedation Options Available for Comfortable Dental Implant Placement
What Are Dental Implants?
Dental implants are the only tooth replacement that can replace the entire structure of a missing tooth. Just like a real tooth, a dental implant has a crown that sits above the gumline and "roots" (an implant post) that anchor it in place. These small implant posts are made of titanium and inserted directly into your jawbone, where they fuse with the surrounding tissue. This unique placement is what gives dental implants their unmatched functionality, stability, comfort, and longevity!
Benefits of Dental Implants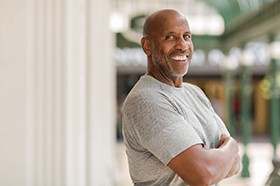 Dental implants have quickly become the premier way dentists around the world replace any number of missing teeth, and at our practice, Dr. Parker has been serving as an implant dentist in Marshall for decades. Why are implants so popular, and why does Dr. Parker recommend them to everyone who's interested in replacing their missing teeth? Read on below to learn more about the unique benefits of dental implants and why they could be exactly what your smile needs. Then, if you would like to find out how they could help you personally, schedule a consultation with our friendly, experienced team.
Lifestyle Benefits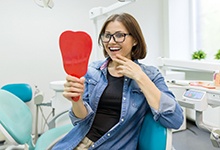 According to one survey, approximately one-third of denture wearers believe that their dentures limit their ability to enjoy life to the fullest. If you can relate to them, dental implants in Marshall may be perfect for you. A few of the lifestyle benefits they offer include:
The ability to eat most foods. Implants are extremely stable because they are anchored within the dense jawbone, meaning a patient is able to eat without having to worry about annoying slippage or breakage. With implants, a patient is able to enjoy a wide variety of foods, which leads to a healthy and fulfilling diet.
A confident smile. Dental implants are typically paired with all-porcelain restorations that can be designed to mimic the appearance of real teeth in every way. And, because implant teeth are able to stay firmly in place on their own and don't require support from the adjacent teeth, they don't have obvious metal components that stick out in the smile. In short, they are built just like natural teeth, so they look just like natural teeth as well.
Speak easily. With traditional dentures, there is a danger that the prosthetic will move around in the mouth while you speak. Implants are so sure that they can allow you to speak with confidence whether you are chatting with friends or trying to impress clients at work.
Health Benefits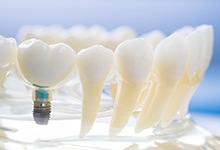 The benefits of dental implants in Marshall extend far beyond improving daily quality of life. They offer some health advantages as well, including:
Jawbone preservation. The two-part construction of dental implants not only makes them extremely stable and secure, but the prosthetic root also prevents one of the most common side effects of tooth loss — bone loss. The new root stimulates the jawbone and encourages the growth of healthy bone, which helps to maintain the strength of the bite as well as the overall shape of the face.
Protection for natural teeth. When a tooth goes missing, the adjacent teeth may begin to move out of their proper places. Implants help to keep all your teeth right where they belong.
Systemic health benefits. Research indicates a correlation between tooth loss and an increased risk of several diseases. Because dental implants are the next best thing to natural teeth, it is reasonable to believe that they may help to lower suck risks.
Long-Term Benefits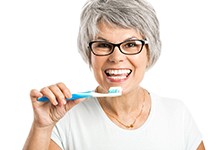 With the proper maintenance, a dental implant can easily last for 30 years or more, and many are able to last for a lifetime. In fact, this procedure has a 90 – 95% success rate even after 10 years. The longevity of dental implants not only gives patients peace of mind, but it's also why implants are extremely cost-effective, making them a wise long-term investment.
Who Can Dental Implants Help?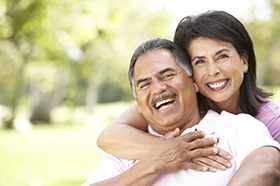 Dental implants are a versatile treatment; they are able to help almost anyone who has suffered a degree of tooth loss. They are not limited to patients who need to replace just one tooth or even two or three. Implants can hold individual crowns or anchor bridgework or dentures. They are the ideal solution for people who believe that traditional forms of tooth replacement, such as dentures, limit their ability to live life to the full.
Who Is a Good Candidate for Dental Implants?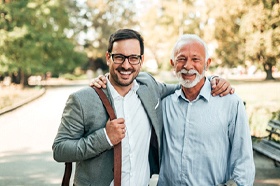 Hundreds of thousands of dental implants are placed each year. The chances are high that you will be able to enjoy this treatment. Before you can undergo your implant placement surgery, though, you'll need to meet a few criteria:
You should have fair oral health (for example, you should be free of active gum disease)
Excellent oral hygiene habits are a must
Your jawbone should be strong enough to support dental implants
You overall health should be good enough that your risk of post-operative complications is low
If you smoke, it would be ideal if you are making firm plans to quit
If you are unsure of whether you qualify for dental implants, schedule a consultation with Dr. Parker, an experienced dental implant dentist in Marshall. Most patients do qualify, either right away or after some preliminary treatments. After he has the opportunity to assess your situation, he will talk to you about the road ahead. The type of restoration that he recommends will depend heavily on how many teeth you are missing.
Missing 1 Tooth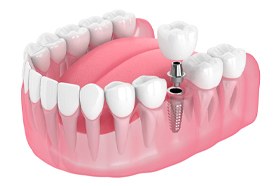 Did you know that according to one estimate, about 120 million Americans are missing at least one permanent tooth? That number includes people of all ages, from adolescents to folks in their golden years. If you are among them, Dr. Parker is ready to help with an implant and crown.
Once a dental implant is in place, an all-porcelain dental crown can be attached to the top. Unlike with a traditional bridge, this new tooth won't require support from the surrounding teeth to stay in place, making it a seamless addition to the smile.
Missing Multiple Teeth
Genetics, accidents, trauma, and other factors can all contribute to the loss of multiple teeth; it's not a problem that's exclusive to older folks! No matter what your age or situation, dental implants may be able to help you regain a complete and confident smile.
If your missing teeth are adjacent to one another, an implant bridge may be right for you. Instead of replacing consecutive missing teeth with individual implants, one or two implants can be used to support multiple prosthetic teeth. If you are missing multiple teeth throughout a dental arch, a partial denture may be a better solution.
Missing All Teeth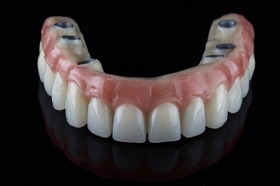 An entire arch of replacement teeth can be supported by as few as two dental implants in Marshall. For even greater stability, you may receive as many as 4 – 6 implants. The type of implant denture that is best for you depends largely on the health of your jawbone and your personal preferences. One popular type of implant denture that Dr. Parker offers is known as All-on-4, which can replace an entire arch of teeth in just one appointment!
Understanding the Cost of Dental Implants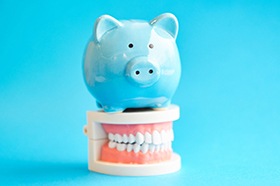 Because every patient is unique, the cost of dental implants in Marshall varies from case to case. Many different factors can influence their price; we will be upfront with you about all fees associated with your procedure. While implant restorations do tend to be more expensive upfront than traditional ones, they are actually the most cost-effective option long-term, largely thanks to their longevity. Plus, our practice has provisions in place to help patients afford this potentially life-changing treatment.
Preliminary Treatments & Dental Implant Surgery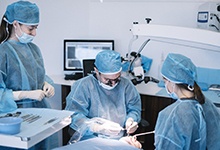 Many patients require some preliminary treatments before they can receive dental implants. For example, you might need a bone graft, tooth extractions, or gum disease therapy. Each of these services comes with its own fee.
The implant placement surgery has its own cost, which will depend on the number of implants being placed and the amount and type of sedation used. As an experienced implant dentist in Marshall, Dr. Parker can perform the entire implant procedure from start to finish, ensuring that your journey will not only be as simple as possible, but it will cost quite a bit less compared to other practices as well.
The Parts of Your Dental Implant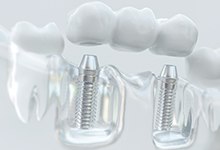 Not every dental implant procedure is the same. Some patients require just one implant and crown, while others need several implants to achieve full mouth restoration. The number of implants used, as well as the type of prosthetic teeth, influence overall cost. Additionally, there are different brands that manufacture dental implant parts, and they charge a range of prices. If you qualify for more than one type of implant/implant treatment, we will be help you compare the pros and cons of each option.
How Dental Implants Can Save You Money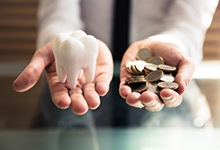 Overall, implants do cost more upfront than a traditional bridge or denture, but over the long term, they are actually the most cost-effective solution. Bridges and dentures typically need to be replaced every 5 – 10 years, while dental implants can easily last for a lifetime, making them a one-time cost for many patients. This, in addition to the fact that they provide the most reliable and natural-looking results, is why Dr. Parker recommends them so highly.
Does My Dental Insurance Cover Dental Implants?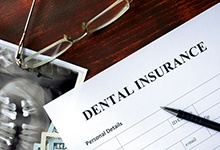 Many dental insurance plans do not cover dental implants. However, that is changing as implants are becoming more popular, and some plans now provide at least partial coverage. Even if they don't cover the implants themselves, they might cover preliminary procedures or your final restoration. Our team can help you navigate your insurance coverage, understand how it applies to your treatment, file your claims, and get as much as possible out of your benefits.
Making Dental Implants Affordable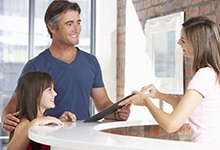 Our practice is able to offer our patients numerous financing options to help break up their out-of-pocket costs. For example, we might be able to help you apply for a low-interest loan. If you're interested in getting dental implants in Marshall and want an estimate of what your treatment will cost, please contact us today to schedule a free consultation. After Dr. Parker has an idea of what your dental implant treatment will entail, our team will work with you to find a financial option that helps your treatment fit into your budget.
Dental Implant FAQs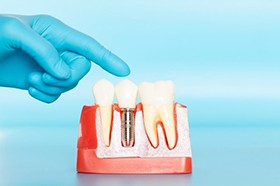 If you're considering dental implants to replace your missing teeth, you're making a great decision and investment in your smile. Dr. Parker understands just how devastating an incomplete smile can be, which is why he wants you to be confident in your decision. If you want to learn more about this tooth replacement option, here are some frequently asked questions about dental implants for you to review.
How Long Do Dental Implants Last?
If you're looking for a solution that will last a long time and keep you from having to visit the dentist multiple times for a new restoration, you'll find no better option than dental implants. With proper care and maintenance, dental implants can last for decades or even a lifetime!
Are Dental Implants Removable?
Because they are surgically placed, dental implants are not removable. This is actually one of the greatest benefits to them because unlike dentures that can accidentally slip, you never have to worry about your dental implant falling out. The implant is secured to the bone, so it acts just like a normal tooth.
Does Getting Dental Implants Hurt?
The dental implant process is a surgical procedure, which means there will be some minor discomfort afterward. However, before placing the implants, Dr. Parker will make sure you are comfortable and at ease by administering local anesthesia.
Can Dental Implants Fail?
While rare, yes, dental implants can fail. But if you avoid some of the factors that can cause implant failure, you'll be one of the many success stories your dentist can share with others. The reason for implant failure can be the result of:
Smoking or using tobacco use. This weakens your immune systems and makes it harder for the implant to fuse to the bone, often resulting in implant failure.
Improper placement or balance. If the implant isn't placed or balanced in the right position, it can put the incorrect amount of pressure on the bone and ultimately, it will fail.
An infection within the bone or soft tissue.
How Do I Care for My Dental Implant?
One of the other great aspects of dental implants is they are low maintenance. Because they act like regular teeth, all you need to do is brush your teeth twice a day for two minutes, floss at least once a day, and rinse with an antiseptic mouthwash. In addition, you'll need to make sure you visit our office every six months to have Dr. Parker check your implants.
Dental Implant Post-Op Instructions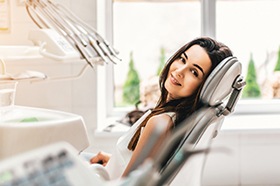 After your dental implants have been placed in your jawbone, you'll have to go through a recovery period — but there is no need to worry. Below, we'll walk you through what you can expect in the days and weeks following your surgery, as well as give you some dental implant post-op instructions in Marshall that will help you make yourself as comfortable as possible. Of course, you are always encouraged to call our office if you have questions or concerns at any point during your recovery.
What to Do Directly After Dental Implant Surgery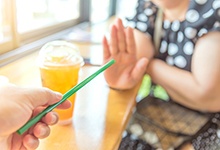 It's extremely important that you do not disturb the blood clots that will form where your implants were placed. To protect the clots, you should follow these guidelines.
Do not spit. It is best to use tissues or swallow excess saliva.
Do not use drinking straws. The suction action can dislodge the blood clots.
Do not smoke. Smoking slows down the healing process, and the act of inhaling the smoke can be harmful for your surgical sites.
Do not touch the surgical sites. It can be tempting to feel the dental implant sites with your tongue or fingers, but it is best not to do so.
Common Side Effects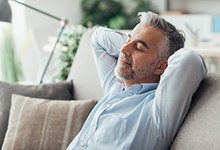 Some side effects are normal within the first few days after surgery. You might experience:
Intermittent bleeding. You can manage this with gauze and light pressure.
The swelling may continue for up to a week. Cold compresses or sipping on cold water may help.
General discomfort and tiredness. Taking pain medication and getting adequate rest may mitigate these issues.
If your side effects do not begin to subside within a week, or they cause extreme discomfort, call your implant dentist in Marshall.
Diet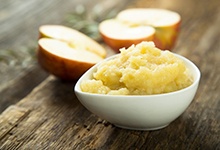 At first, you should stick to a "no chew" diet, which includes things like mashed potatoes, yogurt, brothy soups, applesauce, and pudding. Depending on the extent of your surgery, you may soon graduate to a "fork tender" diet, which means you can eat anything that is easy to cut with the side of a fork, like meatloaf and soft breads. Once the soft tissues in your mouth are healed, you might be able to resume eating a wide array of foods.
Oral Hygiene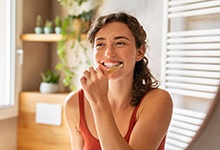 It's vital to keep your mouth clean after your surgery, so you should brush and floss your natural teeth like normal, but be sure to avoid your surgical sites. Rinsing your mouth with saltwater a few times each day can kill bacteria and reduce inflammation. If you use a mouthwash, avoid using any that contain a lot of alcohol (such as standard varieties of Scope and Listerine).
What to Do After Your New Teeth Are Attached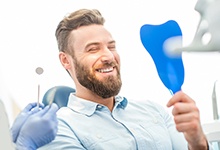 After Dr. Parker attaches your new teeth to your dental implants in Marshall, you can care for your mouth as you normally would. You'll be free to eat all of your favorite foods, and you can brush and floss without using any special techniques (if you have a permanently fixed restoration). Your restoration might cause a bit of sensitivity or soreness at first, but that should subside within a relatively short period of time.
Maintaining & Caring for Your Dental Implants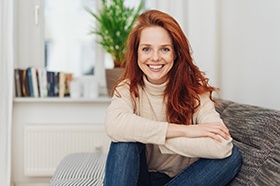 Make Oral Hygiene a Priority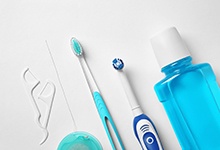 Even though dental implants in Marshall can't get cavities, the tissue around them is still vulnerable to bacterial invasion, so oral hygiene remains as important as ever. You should:
Eat a Healthy Diet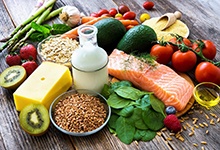 Dental implants are strong enough to stand up to almost any food. However, there are some that you should enjoy only in moderation. For example, sugary foods and beverages can increase the risk of gum disease, while hard and crunchy foods might irritate the soft tissues in your mouth. It's best to stick to a diet that is rich in nutrients that support oral health, such as calcium, vitamin C, and phosphorous.
Break Bad Habits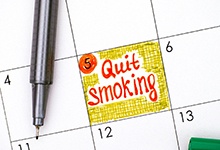 A few bad habits that could harm your implants include:
Protect Your Dental Implants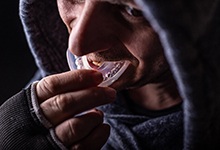 To minimize the risk of damage to your dental implants, you should:
Schedule Regular Dental Checkups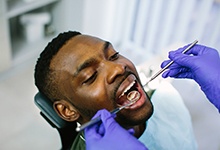 Dental Implant Failure & Salvage