Dental Implants in Marshall, Tx
serving Texarkana, Shreveport and surrounding areas.
A Permanent Solution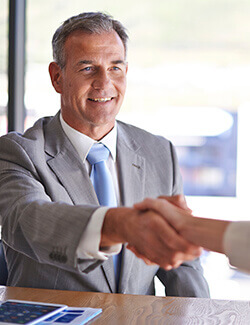 You expect your teeth to last a lifetime. Unfortunately, sometimes disease, injury, or neglect can take their toll on your smile. When that happens, you want a durable, attractive replacement that requires a minimum of maintenance. Over the last few decades, dental implants have gained the reputation as the best tooth replacement solution among dental professionals and their patients.
A full set of teeth keep the muscles, bone, and surrounding tissue in your mouth balanced. So what happens when you lose them? Since teeth and their roots are the key to your oral health, it has a huge impact. The section of the jaw that supported those teeth has lost its purpose, leading to atrophy and bone loss. Whatever remaining teeth you have left are also put under a significant strain, so those teeth will begin to shift in order to compensate. Over time, patients who have lost teeth are more susceptible to additional tooth loss.
Your ultra-secure replacement option
Dental implants are the only tooth replacement solution that closely resembles the internal structure of your natural teeth. Just like a natural tooth, a dental implant has two parts: a root and a crown. Dental implants are not limited to patients who only need to replace one tooth, or even two or three. Implant posts can hold individual crowns or anchor bridgework or dentures. Dr. Parker may even create a customized treatment plan for you that combines several approaches.
At Marshall Denture Clinic, we know that every patient is unique, but the benefits of having dental implants apply to all our patients who are currently living with tooth loss.
These include:
Jaw bone retention. Dental implants promote bone health by acting as a substitute for your natural tooth root, stimulating the bone so the potential for degeneration is greatly reduced.
Results that last. Dental implants are amazingly secure and strong, so with proper maintenance and care, they will last for many years to come.
Freedom from potentially messy adhesives. Since an implant anchors a restoration, such as a crown, bridge, or denture, adhesives are not necessary, and healthy surrounding teeth aren't altered. Implants can stand alone, because they provide their own foundation.
Natural function and appearance. Dental implant restorations blend seamlessly with surrounding teeth, and with the sturdy anchor of the implant post, you'll never worry over potential chewing mishaps.
Dental implants and you
In order to be a good candidate for dental implants, you must be healthy and have a certain amount of bone structure. Even if you do not qualify at first, minor pre-operatory procedures like bone or sinus grafts could adequately prepare you for the implant process. At your evaluation appointment, Dr. Parker will consider your specific condition and help you determine what tooth replacement option is right for you.
Call today for your free denture consultation! We love to see you smile! If you're looking for quality prosthetic dentistry, look no further. Dr. Parker of Marshall Denture Clinic is waiting to serve you. Our Marshall general dentistry practice treats patients from Texarkana, Shreveport, Longview, Nacogdoches, Carthage, Tyler, and the surrounding areas.