Meet Dr. Parker
Charles A. Parker, DDS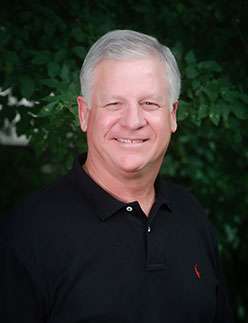 A native of Wylie, Dr. Parker has practiced general dentistry in Marshall since 1981. He truly cares about his patients and takes on the cases other dentists deem too complex. Patients from a wide range of areas rely on Dr. Parker's extensive experience in the field of implant dentistry. He delivers customized care and works one-on-one with patients to exceed expectations. Whether he's replacing a single tooth with a dental implant or performing a complex reconstruction utilizing implant-supported dentures, Dr. Parker approaches each case with integrity and dedication.
The doctor received his undergraduate degree from Baylor University in Waco and his DDS from the University of Texas Health Science Center in San Antonio. He maintains professional membership in the American Dental Association, as well as the East Texas Dental Society.
Dr. Parker and his wife, Marty, have a son, Casey, and a daughter, Courtney. Outside the dental office, Dr. Parker enjoys cattle ranching, hunting, fishing, and spending time with family and friends.
Call today for your free denture consultation! We love to see you smile! If you're looking for quality prosthetic dentistry, look no further. Dr. Parker of Marshall Denture Clinic is waiting to serve you. Our Marshall general dentistry practice treats patients from Texarkana, Shreveport, Longview, Nacogdoches, Carthage, Tyler, and the surrounding areas.