How Much Do Dental Implants Cost?
How do dental implants compare to bridges and dentures?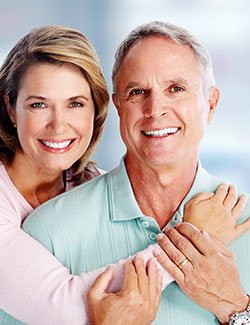 By the time you've come to this page, you're probably fairly convinced that dental implants are the best possible solution for your missing teeth. If not, you can learn more about them on our dental implant page as well as our FAQ. Here, we're going to specifically discuss the cost of dental implants.
First and foremost, there is no set cost for this treatment, and there are a few key factors that make it different for each patient. Dr. Parker can give you a better idea of how much implants will cost for you after an initial consultation, but to help you have a better idea of what to expect, here are the main things that can affect the overall price.
1. How many dental implants you need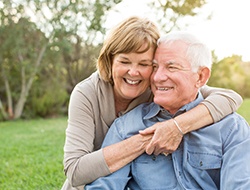 Dental implants can be used to replace any number of missing teeth, ranging from a single tooth all the way to an entire mouthful. By far, the biggest deciding factor in how much your implant treatment will cost is how many you will need. A single implant costs less than a bridge which costs less than an implant-retained denture. The more implants you need, the more materials are necessary, plus it makes placement a bit more complicated. Dr. Parker can handle any number of implants easily, but it will affect your overall cost.
2. Your jawbone health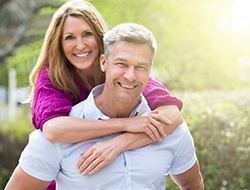 One of the most basic requirements a patient needs in order to get dental implants is a strong jawbone that is able to safely support the prosthetic roots. Many patients with missing teeth do not have this, as bone loss is very common after tooth loss. If your jawbone is too thin or brittle to hold implants as is, you will need a bone graft to build it up first. Dr. Parker can handle this in his office to make things nice and easy, but it will add to the overall cost of your treatment.
3. The need for an outside specialist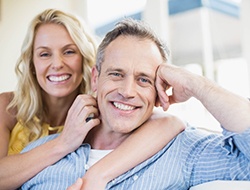 Most dental offices offer dental implants, but very few of them are able to handle the surgical part of the procedure in-house, needing to instead refer you to an outside specialist. While this can yield great results, referrals always make things more expensive. Thankfully, at our practice, Dr. Parker has decades of experience performing the entire implant procedure from start to finish, ensuring that your journey will not only be simpler, but it will cost quite a bit less compared to other practices as well.
4. Your insurance coverage
Many dental insurance plans do not cover dental implants because getting them is considered an elective or cosmetic procedure. However, that is changing as implants are becoming more popular, and some plans now provide at least partial coverage. Also, many medical insurance plans have benefits that can help offset the cost of implant placement as well. Every insurance plan is different, so it's a good idea to go over both your dental and health insurance policies to see if they'll cover any part of your implant procedure. Our team can help you with this as well, as we want to make your care as affordable as possible.
Key Things to Remember
Overall, implants do cost more upfront than a traditional bridge or denture, but over the long term, they are actually the most cost-effective solution. Bridges and dentures typically need to be completely replaced every 5-7 years, while dental implants can easily last for 30, making them a one-time cost for many patients. This, in addition to the fact that they provide the most reliable and natural-looking results, is why Dr. Parker recommends them so highly.
Our practice is also able to offer our patients numerous financing options to help break up their out-of-pocket costs. If you're interested in getting dental implants and want an estimate of what your treatment will cost, please contact us today to schedule a consultation. Afterward, our team will work with you to find a financial option that helps your treatment fit easily into your budget.