Missing Multiple Teeth—Marshall, TX
How We Can Complete Your Smile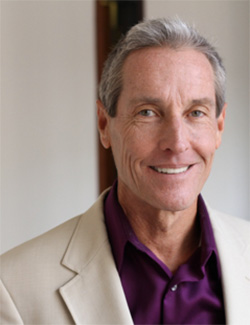 Life can be pretty hard if you have multiple missing teeth. Food choices are limited, speech usually feels awkward, and simply smiling can seem completely out of the question. At the Marshall Denture Clinic, we help patients dealing with these issues every single day, and we're able to help them put their smiles back together using a variety of custom-made restorations. Whether you're missing just a few teeth or all of them, know that Dr. Charles Parker has the solution you need right here in Marshall.
Our Tooth Replacement Options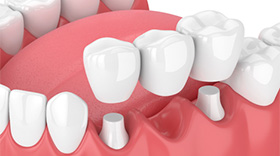 Depending on how many teeth you are missing and where they are located in your mouth, Dr. Parker can recommend one of the following options:
Dental Bridge: This is a type of prosthetic that can replace multiple consecutive missing teeth. Either two crowns or two dental implants are placed on either side of the missing ones, and these are used to support the prosthetic teeth that fill in the space.
Partial Denture: For patients who are missing teeth throughout their mouth, partial dentures are able to fit among the remaining healthy teeth and complete the smile like the missing piece of a puzzle. One can be used to replace both consecutive and non-consecutive teeth. They are always custom-made based on a patient's specific dentition.
Full Denture: These are designed to replace an entire row of teeth at the same time. Specially-made prosthetic teeth are attached to a gum-colored base, and it either sits on the gums or is secured directly to the jawbone using dental implants.
The Benefits of Dental Implants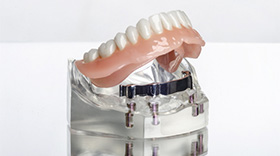 All of the options we just listed come in two varieties: traditional and implant. Traditional simply means that the prosthetic is attached to your teeth as is. With the implant version, however, Dr. Parker will support your new teeth using prosthetic tooth roots placed into your jawbone. This has numerous advantages for patients:
Stability: Implant restorations are anchored within the jawbone just like natural teeth using small titanium posts, making them much more secure compared to regular tooth replacements. They allow a patient to eat a wider variety of foods without having to worry about their teeth shifting around.
Aesthetics: Typically, teeth replacements have metal or acrylic attachments that help keep them in place in the mouth, and this can make them instantly stand out in the smile. With implanted teeth, however, these aren't necessary, helping the restorations blend more seamlessly.
Longevity: Dental implants can easily be expected to last for about 30 years or more. This is much longer than traditional replacements, which means implants often save patients a lot of money on periodic maintenance.
Which Option is Best for You?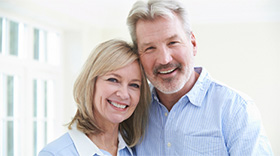 When you come in to see Dr. Parker, he will perform a brief exam in which he'll look at your mouth, remaining teeth, jawbone, and bite. If your dental health is stable and you have a healthy enough jawbone, he will recommend that you get a type of implant replacement. If implants aren't the best option for you, he can give you a traditional restoration, or he can help you become a good candidate for dental implants in Marshall.
In any case, no matter which option you and Dr. Parker choose, you can trust that it will be strong, durable, and most of all, natural-looking. Going through life with a compromised smile is really no way to live, but thanks to Dr. Parker, you'll soon be able to enjoy a full set of teeth again.
To schedule a consultation and get started rebuilding your smile, contact us today.