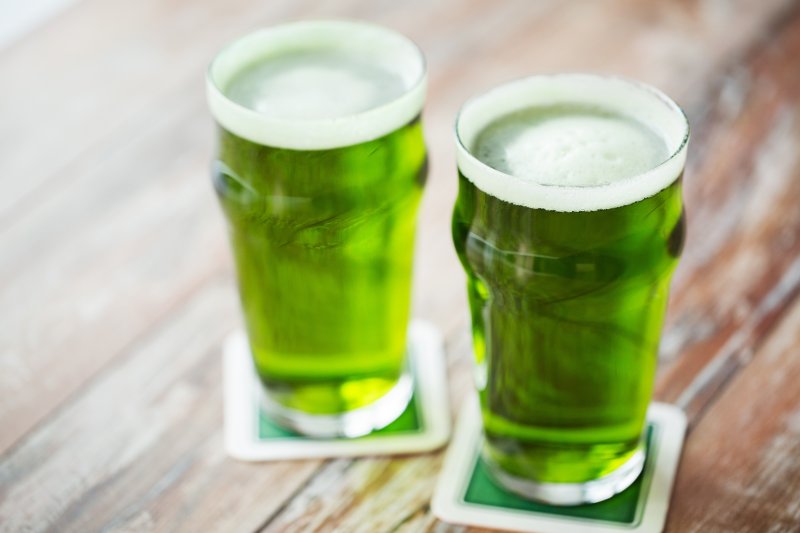 March represents the beginning of spring, when life starts to return in all its forms. Naturally, there's quite a bit to celebrate, which is why there are so many official—and unofficial—holidays this time of year.
However, many of these festivities involve a lot of food, which can present serious challenges to your oral health. Here's are some March holidays, and what challenges they can present to your oral health.
St. Patrick's Day
Starting with the big one, St. Patrick's day is a celebration of two things in equal measure: Irish heritage, and beer. Alcohol can reduce the amount of saliva in your mouth, which would ordinarily serve as the mouth's natural cleanser. Without it, you could start to see more plaque buildup than usual.
Moreover, many bars sell a beer filled with green food coloring on St. Patrick's Day. Guinness is also popular, which has a much darker color than other kinds of beer. Both of these can potentially leave stains behind on your teeth, which is made worse by dehydration.
Feel free to indulge this St. Patrick's Day, just be sure to pair that with plenty of water to stimulate saliva production.
Mardis Gras/Fat Tuesday
You don't have to be in New Orleans to celebrate Fat Tuesday; all you need is a love of good food! The celebrations don't feel complete without a paczki, but as you can imagine, all that dough and filling isn't the best thing for your teeth.
You may want to follow them up with thorough brushing, and of course, consider giving up sugary sweets for lent to support your oral health.
Pi Day
While this is a little more on the jokey side, some people take this holiday pretty seriously. March 14th (3.14) is Pi day, which is a day to celebrate both math and delicious pastries. If you have a friend or coworker who's baking pie feel free to indulge; just take it easy, as those sticky sugars can cause serious problems for your teeth!
About the Author
Dr. Charles Parker is a dentist who has been practicing dentistry in Marshall since 1981, and his passion for working with his patients hasn't waned in the slightest. He prides himself on not only treating patients with care, but taking on the tough case that other dentists don't. Dr. Parker received his DDS from the University of Texas Health Science Center in San Antonio, and he maintains membership in both the American Dental Association and the East Texas Dental Society.
If you have any questions about how to protect your teeth, he can be reached at his website or by phone at (903) 935-6351.