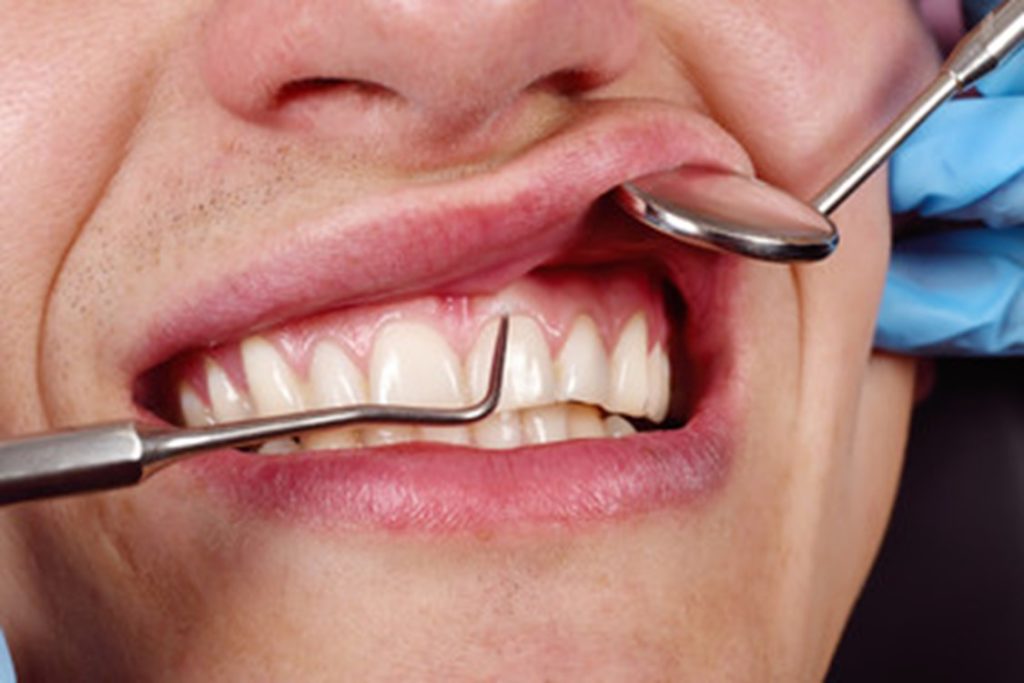 According to the CDC, approximately half of all American adults are affected by gum disease—making it a very serious and widespread oral health concern! Those who suffer from it experience inflammation, bleeding, and many other symptoms that can eventually lead to tooth loss. But fortunately, treatment options exist, and you don't have to sacrifice your pearly whites. But some patients still wonder if tooth extraction is a feasible option for curing gum disease. Here's more from your dentist about gum disease and how it's treated, along with some tips for protecting your gums.
What Is Gum Disease?
Often the result of poor oral hygiene, gum disease is an infection that attacks the soft gum tissues in your mouth. A common indicator is inflammation, which is one of the body's natural defense mechanisms against infection. However, gum disease is sneaky and progressive, and inflammation is just the start of your problems. If early gum disease (gingivitis) is allowed to progress into periodontitis, treatment becomes difficult, and your teeth are in danger of falling out!
Can Tooth Extractions Cure Gum Disease?
The early stages of gum disease are usually treatable; your dentist can remove the present bacteria and perform a deep cleaning inside your mouth. This type of preventive care can ensure that gum disease isn't allowed to progress—because once it does, it becomes much more difficult to treat. When this happens, your dentist might recommend a tooth extraction in order to prevent the infection from spreading to other parts of your mouth and body.
That said, a tooth extraction will not make the infection disappear; it's a means for containing it and is only performed as a last resort! The extraction is merely addressing a symptom of the infection, rather than curing it. You will still have to undergo periodontal treatment, which might include scaling and root planning, or antibiotic therapy.
Tips for Preventing Gum Disease
Gum disease may pose a serious threat to your pearly whites, but it doesn't have to—there are fortunately many steps you can take to protect yourself from it, including:
Don't smoke or use tobacco products – Smoking is notorious for causing all sorts of health problems, and gum disease is towards the top of the list.
Avoid excessive alcohol consumption – Drinking too much alcohol can dry out your mouth, reducing your flow of saliva and increasing the likelihood of bacteria to cause problems.
Eat a vitamin-rich diet – Try to consume a healthy and hearty diet filled with plenty of vitamin-rich and nutrient-dense foods. Also drink plenty of water and avoid items with high amounts of sugar.
Practice regular oral hygiene – Brushing and flossing daily is one of the best possible ways to prevent gum disease, period.
Visit your dentist – Your dentist is an expert concerning oral healthcare; visiting them twice a year for checkups and cleanings will allow them to inspect your teeth and gums and make sure things look good.
Your natural teeth are important; not only do they provide you with a dazzling and beautiful smile, but they assist you with eating! That said, preserving them is in your best interest, and knowing how to prevent gum disease can go a long way towards ensuring that they remain where they're supposed to.
About the Author
A native Texan himself, Dr. Charles A. Parker proudly serves patients and families in the Marshall community. Dr. Parker received his dental doctorate from the University of Texas Health Science Center in San Antonio and is a member of several professional organizations including the American Dental Association and the East Texas Dental Society. His practice is pleased to offer many available services, including emergency dentistry. To schedule a visit, feel free to contact Dr. Parker online or over the phone: (903) 935-6351.