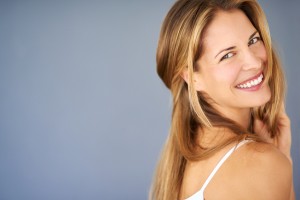 The hunting trip was a roaring success, and you have the pictures to prove it. The weather was on your side and it seemed like you couldn't miss this weekend. When you get home, you finally look at the pictures, but rather than your prize, the first thing you notice is your smile. "How long has it looked like that?" you think to yourself. You don't really want to show anyone the pictures now because you're a little bit embarrassed. They can't see you looking like this. You want your smile to look better, but how can you go about it? Dr. Charles Parker, your cosmetic dentist in Marshall, TX, knows exactly what you might need.
Cosmetic Bonding
This is one of the simplest and quickest ways to improve minor imperfections in your smile. Issues like chipped, discolored, or slight misaligned teeth can be taken care of quickly in one visit thanks to cosmetic bonding. This involves applying a putty-like composite resin to your teeth and sculpting it into a more desirable shape. Afterwards, it is quickly hardened with a special light. What you are left with is teeth that are not only beautiful, but strong and reliable as well. The entire procedure is painless and the results can last for decades.
Rembrandt Teeth Whitening
White teeth are one of the strongest social signifiers in our society. People with white teeth are often considered to be more attractive, intelligent, and friendly. Years of coffee, wine, tobacco, or even ageing can leave your teeth looking dull and yellow. Your normal toothpaste does very little to correct this, even if it's a whitening toothpaste. The only way to really improve the color is with Rembrandt teeth whitening. It is able to take years of stains off of your teeth and let their natural whiteness shine through. After cleaning your teeth, we will apply a potent bleaching gel to them and let it work its magic. It will break up years of stains and leave your teeth 6-10 shades whiter in about an hour. We'll even send you home with a custom made mouth tray and gel so you can give yourself touch-ups at home that'll keep your teeth sparkling white for years.
Tooth-Colored Fillings and Crowns
Whenever one of your teeth has become damaged from decay or injury, it needs to be repaired. Not does it need its strength restored, but its beauty too. Tooth-colored fillings are superior to traditional metal fillings because they can repair your tooth and seamlessly blend with your smile at the same time. This means you can get your tooth repaired in a way that only you will notice.
Crowns, or caps, are restorations that simply slip over the top of your damaged tooth. Porcelain crowns are made from a high-quality ceramic that is strong, durable, and beautiful. They basically give you a whole new tooth. In fact, the porcelain in non-porous, meaning it is practically stain-proof. You can go from having a broken tooth to a gorgeous smile in as little as two visits.
Porcelain Veneers
If you have a variety of cosmetic issues with your smile, porcelain veneers can give you the complete makeover you are looking for. They are able to effectively mask and correct a variety of issues with one simply procedure:
Chipped, cracked, or broken teeth
Discolored teeth
Slightly misaligned teeth
Obvious gaps
All will be instantly gone with porcelain veneers. They are extremely thin porcelain coverings that are bonded to your front teeth so that they can fully enhance their appearance. Two easy visits can revitalize your smile and give you the appearance you have always been searching for.
Any Questions?
If you are wondering which procedure would be best for you, simply make an appointment your dentist in Marshall, TX, Dr. Charles Parker. He'll give you a quick evaluation and know exactly what you need. The smile you've always wanted is waiting for you, so don't hesitate to come get it today.