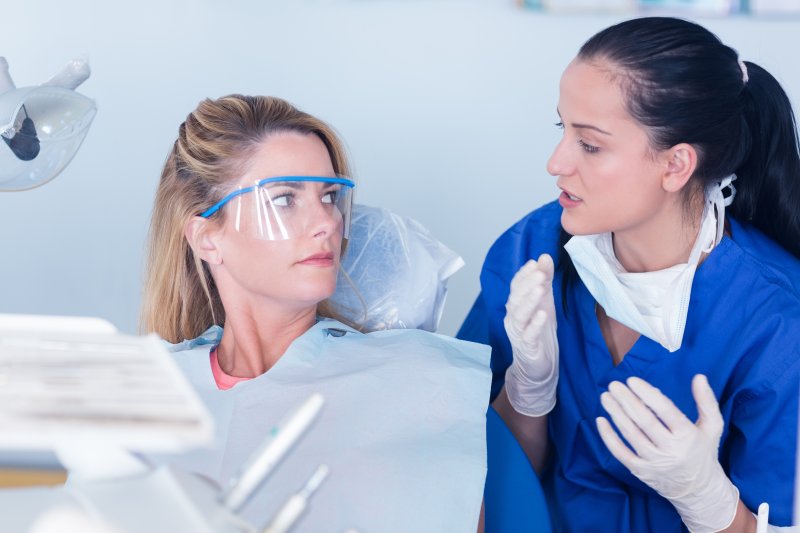 There is a range of reasons why someone might have gaps in their grin. Whether it's because of an accident or past oral health issues, missing teeth can cause your confidence to take a hit. Fortunately, dental bridges can help. This tooth replacement option is a good choice for people missing one or more consecutive teeth. If your dental bridge ever falls out, it can be difficult to know what to do. Continue reading to learn what to do if your bridge comes loose.
3 Potential Reasons Why Your Bridge Fell Out
Though a traditional dental bridge can last around 15 years and an implant-supported dental bridge can last 35 or more, there are still a few things that can cause them to fall out, such as:
Tooth decay – If one or both of the abutment teeth holding the dental bridge in place gets a cavity, this may lead to bridge failure.
Gum disease – This Is a common infection that's usually caused by improper oral hygiene. It can also cause a dental bridge to fail.
Irregular bite pattern – With a good dentist, this shouldn't be an issue. But, if a dental bridge is placed improperly, this may create an irregular bite pattern, which may lead to dental bridge failure down the line.
What to Do If Your Dental Bridge Fell Out
So, what should you do if you ever lose your dental bridge? Follow these four steps to get things under control until your dentist can see you:
Step #1: Stay calm – If you lose a restoration, panicking may be your first instinct. Try taking some deep breaths to calm yourself down so that you are in the right state of mind to get things under control.
Step #2: Call your dentist – Next, contact your dentist. Explain what happened. They will help you get an appointment scheduled and will also give you instructions on what to do until then. If the incident occurs after hours, their office voicemail may give you information on what to do.
Step #3: Keep it safe – If you can locate your dental bridge, store it in a plastic storage container or sandwich bag to keep it safe until your dentist is able to see you.
Step #4: Be careful – Chew on the opposite side of your mouth from where the bridge was. Additionally, don't eat or drink anything too hot or cold to lower your risk of sensitivity.
Losing a dental restoration is never any fun. With the above tips, you'll be able to get things under control until your dentist can repair the damage and get your smile back on track!
About the Practice
Marshall Denture Clinic is led by Dr. Charles A. Parker. Located in Marshall, they administer a range of dental treatments to their Texas patients that promote healthy, happy smiles. If you are missing a tooth, they offer dental bridges to fill in the gaps and complete your smile. Do you want more information on dental bridges or to schedule an appointment with Dr. Parker and his team at Marshall Denture Clinic? Call their office at (903) 935-6351 or visit their website to get started.