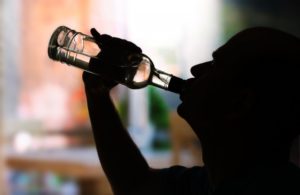 You may think it's harmless to enjoy a cold beer or glass of wine every now and then, but in actuality, consuming alcohol can have many negative effects on your oral and overall health. Not only can drinking be dangerous with regard to driving, but it can impact your liver, brain function, and cause bacteria to grow in your mouth and develop into various diseases. Let a dentist in Marshall explain how this is possible and ways to prevent the development of these oral diseases.
How Can Alcohol Lead to Disease-Causing Mouth Bacteria?
Heavy drinking can create a myriad of problems for your overall health, including cancer of your mouth, throat, and pancreas. It can also lead to cirrhosis of the liver. Drinking excessive amounts of alcohol can actually damage the cells in your oral cavity, and as your body works to repair itself, there is an increased chance that changes to your DNA will occur. This heightens the likeliness that you'll develop cancer.
Apart from how drinking can be linked to an increased chance of cancer, it can also put you at risk of developing gum disease. There are other ways drinking alcohol can cause mouth bacteria in Marshall. These include:
Lack of water: While drinking alcohol, it is vital that you consume water as well. Water keeps you hydrated and prevents dry mouth. When this develops, bacteria has an ideal spot to grow, so the more alcohol you drink, the more you are depriving your body of the necessary nutrients and hydration it needs.
Too much sugar: We've all heard our dentists say that sugar causes cavities. Well, it's true, and that sweet wine you love so much can lead to plaque and bacteria building on your teeth and gum line. Once this happens, you will begin to develop periodontal disease, otherwise known as gum disease. If caught in its early stages (gingivitis), it can be reversed. However, if it is left untreated and advances into periodontitis, you can begin to experience bleeding gums and bone or tooth loss.
How Can I Prevent These Diseases?
The best way to prevent gum disease or additional health-related problems is to avoid alcohol in all situations; however, while that isn't something you will commit to doing, make sure to drink in moderation. Consume plenty of water to keep yourself hydrated and wash out any bacteria or leftover particles existing in your mouth. You should also:
Maintain a good oral hygiene routine of brushing your teeth twice a day for two minutes and flossing at least once a day.
If possible, carry your toothbrush, toothpaste, and dental floss with you when you plan to drink. Once you are finished, brush and floss your teeth to prevent anything from sticking to your teeth.
Visit your dentist every six months for regularly scheduled appointments. This will allow your dentist to stay ahead of any problems.
Remember, you can have an enjoyable evening with alcohol. But if you do consume it, make sure you're not only drinking responsibly but that you're also keeping in mind of how it affects your oral and overall health.
About the Author
Dr. Charlie Parker, DDS, received his undergraduate degree from Baylor University in Waco before completing his DDS degree from the University of Texas Health Science Center in San Antonio. Dr. Parker approaches each patient using integrity and a commitment to providing excellent dental care. Whether it is replacing a missing tooth with a dental implant or performing a general cleaning, he strives to exceed the expectations of his patients. To find out how we can help you, visit our website or call (903) 935-6351.