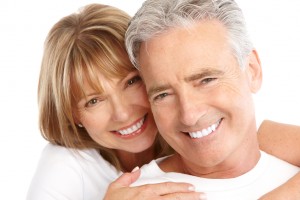 You decide that your house needs a new coat of paint. It's a great house that you've carefully taken care of, and the outside doesn't reflect that. What do you do? Do you go to the hardware store, find your favorite color, and instantly bust out the roller? Of course not. You want a professional to take care of it so you know that you will get the best result. If you're going to have to look at it every day, it should be perfect. The same could be said for making your smile more beautiful. While many dentists in the area offer cosmetic services, not all of them have the training and experience you need. There are a few key things you should look for when choosing a cosmetic dentist in Marshall, TX. Here are 3 reasons why Dr. Charles Parker should be the doctor you trust with your smile.
1. Experience
Of course, when considering a dentist in Marshall, TX, you want to go to someone who has been there and done that. Dr. Charles Parker has been practicing dentistry since 1981 and has gained an extensive knowledge in cosmetic dentistry in that time. He has literally seen thousands of smiles in his 35 years of experience, so if anyone knows how to make your smile flawless, it's him.
2. Services
You want to consider exactly what you want to be improved about your smile. Do you want the color to be brighter? Are your teeth slightly crooked? Do you want to fix cracked or broken teeth? You want to make sure the dentist you go to can handle all of these issues. Dr. Parker happily offers a variety of services that can mask and fix a large array of cosmetic issues. You can take years of stains off of your teeth with Rembrandt teeth whitening, or fix small issues quickly and easily with cosmetic bonding. If you are looking for a complete smile makeover, porcelain veneers can give you a picture-perfect smile in as little as two visits.
3.  Reviews
Cosmetic dentistry is largely subjective, so you want to hear from other patients who have gone through the procedures. Are they happy with the results? Dr. Parker's patients have taken the opportunity time and time again to talk about how he made their smile look gorgeous. They walked into his office feeling confident, and left with even more after he helped their smile.
Any Questions?
Your appearance is very important to you. It helps project the type of person you are to the world, and you want your outside to reflect your rich inside. Your smile is one of the most basic and effective ways you can do this, and Dr. Parker is just the doctor to help you with it. If you have any other questions about how he can make your smile shine, please give him a call today.