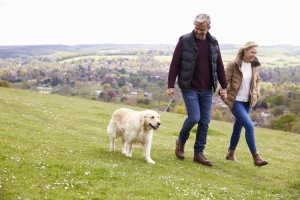 You may not think too much about oral cancer — awareness surrounding the disease remains low, even as diagnoses are on a dramatic rise. The need for regular screenings is higher than ever. So who is the dentist near me performing oral cancer screenings? It's Dr. Charlie Parker — and he wants you to know professional examinations are just part of what you should be doing for your oral health. You can also give yourself screenings at home. Keep reading to find out how.
Why Oral Cancer Screenings Are Important
Adult patients of all ages should receive an oral cancer screening at least annually. While historically oral cancer has been primarily linked to smoking, alcohol consumption, and genetic factors, the rise of the sexually-transmitted HPV (human papillomavirus) is causing oral cancer diagnoses to spike among healthier and younger patients. Young, nonsmoking men are being affected by HPV-related oral cancer at an especially high rate.
How to Give Yourself an Oral Cancer Screening
Oral cancer is often first detected by an irregular lump, bump, or a lesion that doesn't heal in the soft oral tissue. Early detection of the disease greatly increases the chances of a successful outcome. No one is better able to detect the small changes that indicate big trouble in your mouth than YOU, and that's why self-screenings for oral cancer are vital.
Here is how to give yourself an oral cancer screening.
Use a mirror to spot irregularities. Stand in front of the bathroom mirror or use a handheld mirror. Make sure you have plenty of light to see everything well.

Look around your mouth first. Stick out your tongue and move it up and down to spot any lesions, lumps, bumps, or discolored areas. Look at the roof of your mouth and pull your cheeks and lips to spot anything out of the norm.

Consider the symmetry of your face. Stand in front of the mirror and look at the alignment of your lips, nose, and cheeks. Any new asymmetry is a sign that something's not right.

Feel for lumps. By lightly touching around your neck, you will be able to find any lumps or tenderness that may indicate oral cancer. Look out for any bumps that are on one side of the neck but not the other.

Consider other symptoms. Some other warning signs of oral cancer include a cough that doesn't go away after two weeks or a change in the tone of your voice. Difficulty swallowing, or the sensation that there is something caught in the throat, is another common symptom.
Remember that if you find anything suspicious, do not hesitate to get in touch with your dentist in Marshall, TX. Dr. Parker and our staff will walk you through your next steps to ensure you receive the follow-up attention you need.
Get In Touch With Us Today!
If you have further questions about how to perform an oral cancer screening at home, or if you would like to follow up with a professional after a self-examination, please get in touch with your dentist in Marshall. Request an appointment with Dr. Parker today!