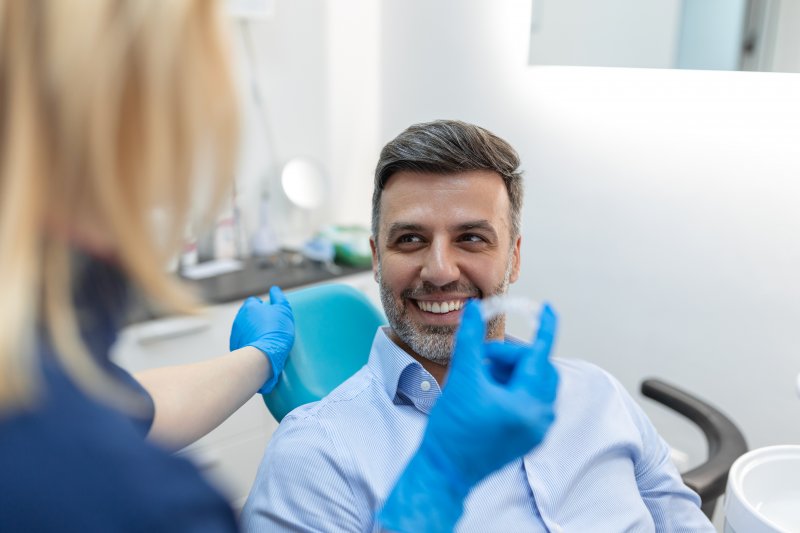 For decades, the general attitude around dentures and who should receive them has been locked in place by stereotypes and stigmas. When you read the title of this post, you may have raised an eyebrow. There's virtually no discussion in society at large about this topic, and it could lead many young adults to refuse treatment because they feel uncomfortable with how others may look at them.
It's time to look beyond age and focus on the facts. Dentures are a great solution for those who have chronic dental issues, have been in accidents, or have underlying health conditions that contribute to tooth loss.
Read on to learn more about the biggest misconceptions about dentures, and how you can contribute a more positive mindset to the conversation at large.
Dentures are Only for Seniors
This is the biggest misconception out there. While it's true that age is a large contributor to tooth loss, it does not in itself determine whether dentures are required or desired. There are many older people who still have all their teeth and plenty of younger people who have experienced tooth loss.
To say that younger people cannot choose to have dentures made for them is to deny care and take away options that may otherwise fit their needs and budget.
Everyone Can Tell When You're Wearing Dentures
At one time, dentures were big, bulky, and prone to falling out. However, today's dentures are backed by modern materials and methods that make them stronger, more discreet, and easier to use than ever before.
The teeth in dentures are made from natural-looking porcelain and realistic gum-shaded acrylic that give the appearance of normal teeth, even if you have a partial—a denture that only replaces a few teeth.
Dentures Will Fall Out and Embarrass You
Grandpa's teeth falling out at the dinner table has been a comedy trope in the movies for years, but it's not realistic anymore. Modern dentures have much stronger methods of attachment including advanced dental adhesives, dental-grade metal clasps, and even titanium posts if you elect to receive implanted dentures.
You'll Feel Old if You Use Them
It can be difficult to shake years of stereotypes and stigmas that have been floating around in society, but the benefits of dentures will quickly outweigh the negative feelings you may have at first. Dentures will restore the functionality of your mouth, allowing you to eat, speak, and smile with confidence once again.
Once you see what dentures can do, you'll be able to join the conversation surrounding them as an informed and positive voice. With time and patience, the misconceptions about dentures will fade away. Start small by talking with your family about why dentures might be an option for you, and then reach out to others. Together, you can end the negativity and promote good oral health—regardless of age.
About the Author
Dr. Charles A. Parker has practiced general dentistry in Marshall for over forty years. Dr. Parker received his Doctor of Dental Surgery degree from the University of Texas Health Science Center in San Antonio and maintains professional membership in the American Dental Association, as well as the East Texas Dental Society With his caring and professional demeanor, Dr. Parker ensures that every patient who walks into Marshall Denture Clinic leaves with their best smile. Whether you're looking to get dentures for yourself or you just need a dental cleaning, visit their website here or call (903) 935-6351 to schedule an appointment.