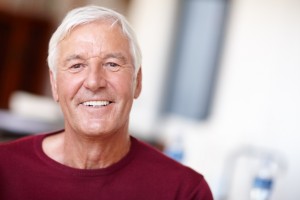 The recliner in your house is no match for how relaxing your boat is in the middle of Lake Livingston. You're completely at ease as it gently bobs up and down with the waves. You barely notice because you only have eyes for your buoy in the water. You can grab a snack, a drink, or your phone without having to take your eyes off the prize. The warm sun pairs nicely with the gentle breeze, only blocked by your favorite hat. The only thing that is bothering you right now, of all things, are your dentures. They are constantly fumbling around in your mouth and the adhesive is getting everywhere. They're the only thing that is taking you away from the moment. It would be so much easier if they fit like they used to. One way to get a proper fit and get rid of the denture cream is by getting dentures in East Texas.
The Cycle of Dental Cream
Once a patient has lost a large amount of their teeth, the body stops the supply blood to the jaw and gums, which can lead to them atrophying. This is a natural process. What this means is that the dentures you received years ago now no longer conform to your gum line, which can compromise how they bond to it. One way many people address this is through the use of denture cream. A small amount of cream is alright in order to assure a proper fit, but it is a problem when your dentures are dependent on the cream. Most denture
s should be replaced every 5-10 years, but a large majority of patients have had the same set of dentures for much longer than that. This can lead to a degenerative cycle of needing more and more cream as time goes on. Ill-fitting dentures can lead to many problems such as sore gums and infections, and an over use of cream can cause zinc poisoning. Properly fitting dentures should use little to no cream if they were fabricated correctly.
What Can I Do About It?
If it has been years since you have gotten your dentures or had them examined, it's probably time to call Dr. Parker at the Marshall Denture Clinic. He can evaluate the current state of both your dentures and your gums. Should you need a new set, he offers a variety of options that can accommodate any patient's needs.  Your comfort and long lasting health should be supported by your dentures, not hampered by them. If you are dealing with dentures that don't fill well without the use of denture cream, please make an appointment today so Dr. Parker can help you get rid of it.