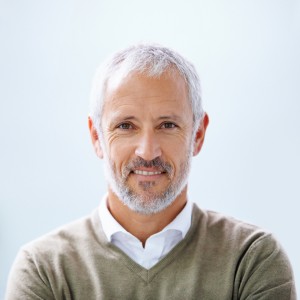 There are levels to everything. You have clothes that you wear around the house, clothes you fish or hunt in, and a suit you wear to the occasional wedding or party. A regular dinner during the week might be meat loaf or roast beef, while special occasions call for a hearty steak. There are also levels when it comes to dentures. While all dentures at the Marshall Denture Clinic will give you the secure fit you need, by far the strongest fit is with implant supported, or lock-on dentures in Texarkana. Dr. Parker talks about the benefits of dentures supported by dental implants.
What Are Implant Supported Dentures?
The most common type of dentures are held on with either natural suction or dental adhesive. While these may provide a secure fit initially, they do very little to deter the recession of the gum line. Once you are missing several of your teeth, your body starts to limit the amount of blood flow to the gums and jaw, causing them to atrophy. This change can affect the fit of your dentures over time, and lead many people to become overly reliant on dental adhesive. Implant supported, or lock-on dentures, are a set of prosthetic teeth held in place through the use of dental implants. A dental implant is a type of procedure that restores an entire tooth from root to crown. This new root, made entirely titanium, is the key to lock-on dentures' secure hold. Lock-on dentures support by dental implants also have many other benefits.
What Implant Supported Dentures Can Do For You
Implant supported dentures have a number of advantages over traditional dentures:
More secure fit: Since the dentures are being held in place by roots that are firmly bonded to your jawbone, the fit is stronger and more reliable than other sets of dentures.
Maintains jaw health: The dental implants themselves help stimulate blood flow to the jaw and surround soft tissue, assuring the area not only stays healthy, but that the fit stays more consistent over time.
Long lasting results: The material used in the implants (titanium) is durable and will not wear down over time.
Implant supported dentures have been shown to give patients a bite force more similar to natural teeth than other kinds of dentures. This assures they can not only eat the foods they love, but also the healthy foods they need.
Any Questions?
If you have any questions about dentures or dental implants in Texarkana, please give us a call today. We want your smile to be secure, beautiful, and strong, so come see us today so we can get to work for you.