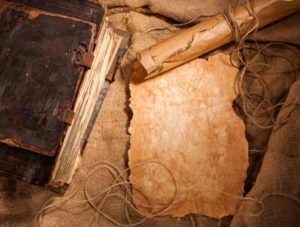 Right now, if you're missing a tooth, a dentist can literally use a dental implant to rebuild it from the root up. It'll look indistinguishable from your other teeth, and it can be trusted to last for over 30 years. Pretty amazing, right? Of course, dental implants weren't always this way. As with anything in dentistry, the journey to where we are now is a long and winding road, one that starts in China and takes detours through ancient Egypt, the Mayan culture, and even…rabbits? Read on to learn more about the curious history of dental implants!
The Odd Origins of Dental Implants
Dental implants set themselves apart from other tooth replacements because they restore the root structure as well as the crown. While modern-day implants are relatively new, this concept of replacing the entire tooth is actually pretty ancient.
Over the years, archeologists have discovered numerous signs that people across history have attempted to use something similar to implants. Over 4,000 years ago in China, for example, bamboo pegs were apparently used to mimic missing tooth roots. A mere 3,000 years ago, an ancient Egyptian king had a copper peg hammered into his jaw to accomplish the same (likely post-mortem, thankfully). This actually marked the first instance of metal being used to restore a tooth. Later, iron false teeth were eventually discovered in a large Celtic grave located in France that dates back to about 2,300 years ago, and Mayan skulls from 1,350 years ago were found to contain primitive implants using anything from animal bones to shells.
As you can imagine, while these methods showed promise, none of them have stood the test of time. In fact, the inception of modern-day dental implants wouldn't occur until the 1950s.
A Happy Accident
Truthfully, the discovery of the method used in today's implants was a bit of a fluke.
In 1952, a Swedish orthopedic surgeon was studying how bones heal using rabbits. As part of an experiment, he inserted titanium rods into rabbit femurs. When he tried to remove the rods later, he found that the bone had actually grown around and bonded to them, making them extremely hard to move. What he stumbled upon was actually osseointegration, the natural process from which dental implants derive their strength from today. This is what made this approach different from those in the past; this material was actually able to bond to the jaw and could be trusted to withstand the forces of chewing.
After a bit of tinkering, in 1965, that same surgeon successfully placed the first titanium dental implant in a live human volunteer. The rest, as they say, is history.
The Dental Implants of Today
Since then, dental implants have only continued to get better as technology, techniques, and materials improved. Today, they can be used to replace a single tooth or even support a full denture, always providing strong, natural-looking results. Thanks to them, this is now the best time to be alive and have missing teeth. With dental implants, now everyone can have a beautiful, complete smile for a lifetime.
About the Author
Dr. Charles Parker is a practicing implant dentist who has over 30 years of experience serving the east Texas/Louisiana region. In addition to talking about dental implants, he's also an expert at placing and restoring them! To learn more about dental implants and how he can use them to bring back your smile, give him a call today.