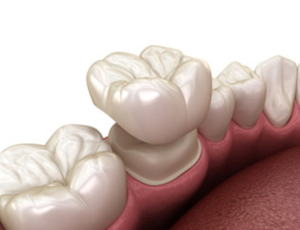 The evolution of dental technology has transformed the way we approach oral health care, making procedures like dental crowns much more seamless and natural-looking than ever before! Among the many impressive techniques employed by dentists, color-matching dental crowns to the rest of your teeth stands out as a blend of both artistry and incredible scientific precision. Continue reading to learn a little more about what goes into this process so that you can better appreciate these natural-looking, durable, life-changing restorations!
Understanding Dental Crowns
Much like how a king or queen would wear a crown atop their head, a dental crown is essentially a cap that's placed over the top of a tooth, in order to provide it with an immense level of protection and a restored natural look. They're one of the most versatile and common restorative treatments in modern dentistry, and the go-to solution following a root canal. They can also be used to fortify teeth that have been severely damaged or decayed, or even teeth that are unsightly in appearance.
They come in a variety of materials, which means that their color is very customizable. Traditionally, crowns were normally made from metals like gold, chromium, and nickel. This led to the crowns having a silver-gray color, which doesn't look natural at all. These days, the materials used, like porcelain and ceramic, can easily be color-matched to the surrounding teeth.
How Are Dental Crowns Color-Matched?
There are a few different ways that dentists can color-match crowns to a patient's teeth. They can use shade guides containing a range of tooth colors to determine the precise shade of your natural teeth. These guides consist of different tabs with various hues; after evaluating your teeth under different lighting conditions, they can choose an accurate shade for your crown.
Thanks to advancements in dental technology, dentists can also utilize special tools and equipment to color-match crowns. This ensures a high level of accuracy and also makes the job much easier for your dentist, as they'll have to rely less on their eyesight.
Finally, the dentist will also ask the patient for their input, since color-matching can also be somewhat subjective. But at the end of the day, they'll ensure that your new crown doesn't just support your tooth and give it a second lease on life—it looks absolutely gorgeous and lifelike, too!
About the Author
A native Texan himself, Dr. Charles H. Parker received his DDS from the University of Texas Health Science Center in San Antonio and has proudly served patients and families in the Marshall, TX community for several years. His practice is thrilled to offer a wide range of services, including dental crowns and other restorative services. If you have any questions about the blog or you'd like to arrange a visit for you or someone you know, feel free to contact his team through their website or over the phone for assistance. Telephone: (903) 935-6351.