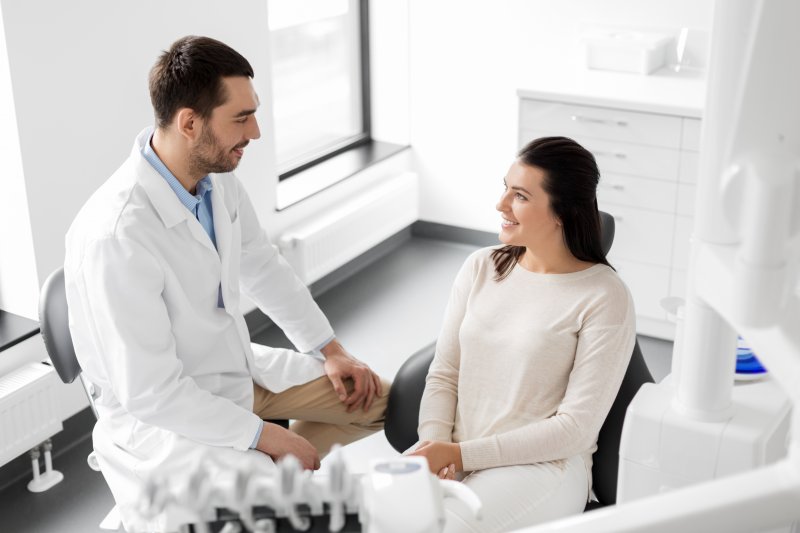 Bacteria are abundant microorganisms that exist in food, plants, and various parts of the body, including the mouth. While many believe that all bacteria are harmful, some naturally occurring oral bacteria can actually be beneficial. While certain bacteria cause cavities and gum disease, others aid in maintaining your overall health. Keep reading to discover how many oral bacteria are in the average person's mouth and their impact on your oral health.
How Many Oral Bacteria Do People Have?
Studies show that the average person has over 20 billion oral bacteria in their mouth. This number can vary due to factors such as genetics, diet, and oral hygiene habits. The primary challenge in maintaining oral health is the rapid reproduction of oral bacteria. The number of bacteria doubles every five hours. If someone brushes their teeth in the morning but not until the following day, they could have around 100 billion bacteria in their mouth.
Are Oral Bacteria Dangerous?
Most oral bacteria are beneficial for our dental health, but some can cause problems, like cavities. The bacteria responsible for cavities feed on the sugar present in our food and drinks, producing acids that damage the tooth's enamel, which is the outer layer. This makes our teeth vulnerable to decay.
Moreover, if bacteria enter the gums, it can lead to gum disease. If this gets bad enough, it may result in loose teeth, gum recession, and even tooth loss. Consistent oral hygiene practices can help control the growth of harmful bacteria and prevent dental problems.
4 Tips for Keeping Your Mouth Healthy
There are a variety of measures you can take to safeguard your teeth against harmful oral bacteria, including:
Brush your teeth – To eliminate plaque, food debris, and bacteria from your teeth, brush twice a day for two minutes each time, once in the morning and once before bedtime.
Floss nightly – This will remove food and plaque from between your teeth to lessen your risk of cavities.
Rinse with mouthwash – ADA-approved mouthwash will help wash away bacteria you missed when brushing and flossing.
Eat a balanced diet – Lean meat, fresh fruits and veggies, fish, nuts, leafy greens, and low-fat or fat-free dairy are full of vitamins and minerals that are dentist-approved.
Visit your dentist – Go in to see your dentist every six months for a dental checkup and cleaning.
While not all oral bacteria are harmful, it's important to take steps to prevent the ones that are from damaging your teeth. By following the tips above, you can prevent oral health issues and maintain a beautiful beam!
About the Practice
Marshall Denture Clinic is a dental practice in Marshall, Texas, led by Dr. Charles A. Parker. They are committed to providing their patients with the highest quality care possible, and they are dedicated to helping their patients achieve the smile they have always wanted. They offer a range of dental treatments to help you get there, such as preventive checkups and cleanings. To learn more about their services or to set up an appointment with Dr. Parker and his team, call Marshall Denture Clinic's office at (903) 935-6351 or visit their website.