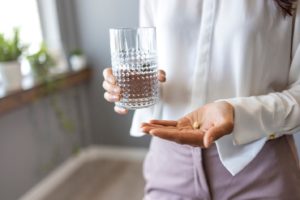 When you think about visiting your dentist, do you get a little nervous? Millions of Americans are in the same boat; they may dread the idea of undergoing oral treatments, perhaps because of a previous bad experience or other factors. Fortunately, sedation can help such people to relax and enjoy an easy dental care experience. Still, as a frugal individual, you may wonder, "Is sedation dentistry covered by insurance?" The answer to that question isn't always straightforward, but there are some factors that may have a bearing on whether your policy will help you out.
Dental Insurance and Sedation Dentistry
Keep in mind that while many dental insurance policies have some things in common, they can vary greatly in their details. You will have to check your specific policy to see how it applies to sedation.
With that being said, it is possible tomake a general statement about how insurance typically views sedation. Unfortunately, despite its many proven benefits, it is usually regarded as a purely elective part of oral care. As such, insurance is unlikely to cover it in most cases.
Of course, there are exceptions. Some circumstances make it more likely that insurance will cover sedation.
When Does Insurance Cover Sedation?
Your plan may be more likely to cover sedation if any of the following are true:
Sedation has the potential to lower the total cost of care. This may be the case when sedation can enable your dentist to complete a complex procedure in just one appointment instead of multiple ones.
A mild form of sedation will be used. Nitrous oxide and oral conscious sedation tend to have a lower cost than more complex forms of sedation, which means that insurance may be more willing to cover a portion of their price.
You have a serious medical condition. Certain disabilities or illnesses make it impossible for some patients to receive dental treatment without the aid of sedation.
You are undergoing a complex treatment. Some types of oral surgery, such as multiple tooth extractions or dental implant placement, would be extremely uncomfortable without sedation.
What if Your Insurance Will Not Help?
If your insurance company won't cover the cost of sedation, that doesn't necessarily mean that you have to skip it. You may be able to use low-interest financing to pay for your entire procedure — including sedation — over time. Your dental team wants you to be comfortable, so you can rely on them to do all they can to help you afford sedation if you desire it.
The relationship between dental insurance and sedation can be a bit unclear at times. Fortunately, though, there are other provisions that may be able to help you fit comfortable oral care into your budget.
Meet the Dentist
Dr. Charles Parker has been practicing dentistry for more than 40 years. He is proud to be able to offer oral conscious sedation, a powerful and noninvasive way to help patients remain relaxed during even the most complex oral procedures. To learn more about him and how our team may be able to help you navigate your dental benefits, contact us at 903-935-6351.