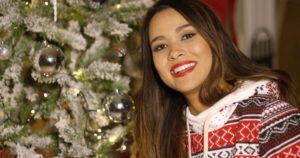 The holidays are just around the corner, and that means there will soon be gifts to buy, trips to plan, and parties to attend. This festive time of year is often an exercise in coordination, and just one small hiccup can easily throw everything off. You know what one of the most common ones is? Dental problems. Nothing takes the excitement out of a holiday meal quite like a toothache, so to make sure your smile is ready for all the merriment to come, here are 3 easy holiday tips from your dentist.
1. Keep Brushing and Flossing
One of the best parts about the holidays is that it gives you a reason to shake up your normal routine. In the midst of all the extra events and traveling, it's easy for people to forget their standard oral hygiene, leaving their teeth vulnerable to decay, cavities, gum disease, and more. No matter what your holiday schedule looks like, make it a point to brush your teeth at least twice a day and floss once. This will give you one less thing to worry about as your calendar starts to fill up!
2. Watch Your Snacking
Sugary treats are an inevitability this time of year, but as we all know, sugar is one of the main causes of dental issues. Limiting your sugar intake is an easy way to make sure your teeth stay healthy, but rather than forgoing your favorites, you can simply reduce how often you have sweet foods and drinks.
Constant snacking continually exposes your teeth to sugar throughout the day and puts them at a much higher risk, while having sugar at specific times (such as after meals) naturally limits how much ends up on your teeth. While candies and cookies are likely to be readily available in the next few weeks, try to limit your sugary treats to just after meals, and your smile will thank you.
3. Go See Your Dentist!
By far, the best way to make sure your teeth are holiday ready is to see your dentist. This will give them a chance to thoroughly clean your teeth, and if they spot anything that could cause an issue down the road, they'll probably be able to quickly fix it. Plus, if you have dental insurance, this is the perfect time of year to use your benefits before they reset for 2018. While a dental appointment may seem like just another thing you have to do in the midst of all the holiday chaos, it's an easy way to make sure everything else goes off without a hitch!
Happy Holidays!
And with that, your smile will be ready for all the holiday meals, parties, and pictures that are headed your way. Truthfully, taking care of your smile now is just like the rest of the year, but it's good to have an extra reminder as your schedule inevitably starts to fill up. By just keeping these 3 things in mind, you'll be able to enjoy all of your holiday favorites with complete peace of mind and avoid an unexpected trip to the dentist.
About the Author
Dr. Charles Parker is a practicing general, restorative, and cosmetic dentist in Marshall, TX. He has been serving the dental health needs for East Texas families for over 30 years, and he and his team are dedicated to making sure you have a happy and healthy holiday season. To schedule a potentially holiday-saving appointment, contact him today.