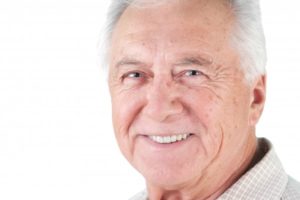 When it comes to replacing any number of missing teeth, dental implants are the premier solution according to dentists and patients alike. Of course, if you're thinking about getting them for yourself, one question you're probably asking is, "How long does it actually take to get dental implants near Texarkana?" In truth, the length of an implant procedure can vary from patient to patient for a multitude of reasons, and we're going to discuss some of the most common ones today.
The Average Time to Get Dental Implants
What is the average time from a person walking into a dentist's office the first time to when they walk out with their new teeth? On the shorter side, about six months in total, and towards the longer side, about 12 months. The overall timeline is dependent on a few determining factors:
How Many Implants a Patient Needs
A patient who is only getting a single implant will need less time to heal after the placement procedure than one who is getting four to six to stabilize a denture. The healing time can range from about three to six months depending on the overall health of a patient and their compliance with their doctor's instructions.
If Any Teeth Need to Be Removed
Before placing implants for an implant-supported denture, a dentist may choose to remove any remaining decayed/damaged teeth from a patient's dental arch in order to create room for the new prosthetic. Sometimes, an extraction and implant placement can be performed during a single appointment, but they often need to be broken up into separate visits as well.
If a Patient Has Periodontal Disease
Periodontal disease is a very common bacterial infection of the gums, roots of the teeth, and the surrounding bone, and it's also the leading cause of adult tooth loss. If a patient has this infection and wants dental implants, a dentist will first need to get it under control so it doesn't compromise the integrity of the restorations, which may take a few weeks or months.
If a Bone Graft is Needed
Patients who have been missing teeth for a long time typically have very thin and brittle jawbones that are not capable of supporting implants. Fortunately, the jaw can be built up and strengthened with a bone grafting procedure, but healing from this treatment does add to the overall time needed for implants.
How Long Will It Take For You To Get Implants?
So, after you've had your initial implant consultation, if you have no outstanding dental issues, no teeth need to be removed, you don't require a bone graft, and you're only getting a single implant, then your procedure will probably be on the shorter side. Conversely, if you're having multiple implants placed for a denture and require treatment for periodontal disease, etc., then it will likely take longer.
Of course, every implant case is a little bit different, so the best way to get a concrete idea of what YOUR particular procedure will entail is to contact your local implant dentist for a consultation. In the end, no matter how long they take, dental implants offer the best solution to missing teeth available today, so they are certainly worth the wait!
About the Author
Dr. Charles Parker has been providing dental implants for Texarkana, Shreveport, Marshall, and beyond for nearly 40 years. When it comes to all things dental implant-related, he's the local authority that even other dentists turn to. If you're interested in getting dental implants and want to know what your procedure will be like, Dr. Parker invites you to schedule a FREE consultation today.