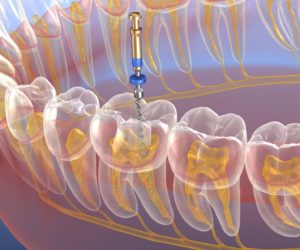 A horrible, throbbing toothache is often a sign that a root canal in Marshall is necessary. However, this treatment is not always preceded by significant dental pain. Many patients visit their dentist for a routine checkup and are surprised to learn that they require it; since their mouth feels fine, they might struggle to understand the reason for the treatment recommendation. Let's discuss why this procedure can be necessary in such a situation. We'll also talk about some indications for root canal therapy that do not involve extreme pain.
Why Is Root Canal Therapy Necessary?
Teeth are composed of multiple layers. The innermost layer, called the pulp, is a soft substance that houses nerves, blood vessels, and connective tissues. When the pulp suffers an infection or damage, root canal therapy is often the best way to remove the damaged tissue and save the tooth from being extracted.
Often, problems within the dental pulp cause excruciating pain. However, some infections may not cause any obvious symptoms; they can only be diagnosed when a dental team performs a thorough examination.
Also, keep in mind that it is possible for the nerve inside a tooth to die, meaning that it can no longer send pain signals to the brain. Often, a patient may suffer with a toothache for a while and choose to ignore the problem. When the nerve dies and the toothache disappears, they reason that there is no need to seek treatment. However, they may still have an infection that could continue spreading in the mouth and perhaps even cause systemic illness. Root canal therapy can usually address this issue and prevent the toothache from coming back at full strength.
Signs Root Canal Therapy May Be Necessary
An experienced dentist is the best person to determine whether you require root canal treatment. However, there are some signs you can watch out for that may mean you need this procedure:
A tooth is a darker color than the ones around it.
There is a bump on the gums that resembles a pimple (called an abscess).
You notice increased dental sensitivity when eating hot and cold foods.
There is visible damage to a tooth.
If you experience any such issues, it would be wise to schedule a dental visit as soon as possible. Delaying care will give the problem an opportunity to worsen. If it progresses too far, root canal therapy might not be able to save the tooth. You may need to undergo an extraction instead.
The Wisdom of Following Your Dentist's Treatment Recommendations
You may be surprised if your dentist advises you to undergo root canal therapy, particularly if you are not in pain. However, your prompt compliance with their treatment recommendation may just spare you from future agony and help you maintain a complete smile.
Meet the Dentist
Dr. Charles A. Parker has been practicing general dentistry for more than 40 years. Throughout his long and successful career, he has used root canal therapy and other treatments to help patients enjoy improved oral health. He always strives to provide comfortable care in a welcoming environment. To learn more about him and how our team may be able to serve you, contact Marshall Denture Clinic at 903-935-6351.