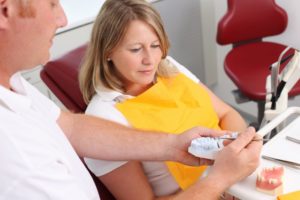 Dental crowns are an essential part of modern dentistry. They can save damaged teeth from extraction, transform a smile's appearance, and even help to replace missing teeth altogether. Traditionally, the process for placing a crown happens across multiple dental appointments, but modern technology has made it possible to shorten the process to a single appointment. Which type of crown is better? Let's take a moment to compare same day crowns vs traditional crowns.
Benefits of Same Day Crowns
Same day crowns are made right in a dentist's office with the help of advanced imaging technology and a precise milling unit. The main benefits of same day crowns are:
They eliminate the need to wear a temporary crown.
They can save you a significant amount of time by cutting out the need to make multiple trips to a dental office.
They are just as durable as traditional crowns.
They are made out of high-quality dental porcelain, which is both strong and beautiful.
Benefits of Traditional Crowns
Traditional dental crowns are created by a dental laboratory. The technicians at the laboratory use impressions and design notes that are passed along by a patient's dentist. Benefits of traditional crowns include:
They can be made out of a variety of materials, including porcelain, metal, or porcelain fused to metal.
Metal crowns are even stronger than porcelain crowns, which often makes them the ideal choice for restoring teeth that must endure a lot of chewing force on a daily basis.
Same day crowns may not fit perfectly if there is a fracture in a tooth below the gum line. Traditional crowns can work well for such teeth.
Is One Better Than the Other?
Neither same day crowns nor traditional crowns are the "better" option. They both come with distinct advantages, and they are suitable for different types of situations. Here is a quick comparison of some of their main attributes:
Cost: In general, same day crowns cost about the same as traditional porcelain crowns.
Effectiveness: Both types of crowns can provide long-lasting, reliable protection for teeth.
Aesthetics: Porcelain crowns always bear a strong resemblance to natural tooth enamel, regardless of where they are made. Traditional metal crowns clash with the color of the teeth around them.
Help to Decide
When you visit your dentist for your restorative consultation, they will talk to you about your options for crowns and make a recommendation based on your unique circumstances. In some cases, either a traditional or same day crown is the clear choice. In other instances, the final decision may be a matter of personal preference.
Both traditional and same day crowns are beneficial dental treatments. A dentist who offers both types of crowns can help you decide which is best for you.
About the Author
Dr. Charles Parker is a general and restorative dentist who has been practicing since 1981, when he earned his DDS from the University of Texas Health Science Center in San Antonio. He offers a broad range of treatments, including different types of dental crowns. To learn more about Dr. Parker and his services, contact our office at 903-935-6351.