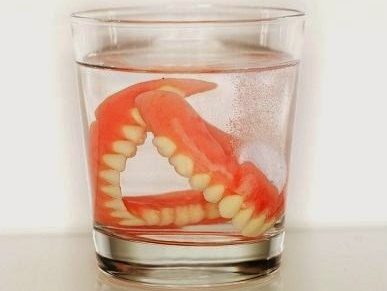 Dentures have been a reliable solution for tooth replacement, providing patients with restored oral functionality. However, over time, dentures may no longer fit properly, causing discomfort and requiring relining to continue to work as intended. In this case, you may be wondering: should patients attempt DIY denture relining or seek professional help? Keep reading to learn why it's advisable to rely on your dentist for this process to ensure optimal results.
Why Dentures Need to Be Relined
Dentures are custom-made oral appliances designed to fit snugly and comfortably in the mouth. However, over time, changes occur in the jawbone and gum tissues, resulting in the gradual loss of bone volume and gum resorption. These changes can lead to a loose or ill-fitting denture.
Additionally, regular wear and tear can cause the denture to become worn down or damaged, further affecting its fit and functionality. To address these issues, dentures need to be relined. Relining involves adding a new layer of material to the fitting surface of the denture, which ensures a secure and comfortable fit.
This process helps restore proper alignment, stability, and optimal function, enhancing both comfort and oral health. Regular denture relining is crucial to maintain the integrity and effectiveness of dentures over time.
4 Reasons You Shouldn't Reline Your Dentures Yourself
While it may appear convenient and cost-effective to perform denture relining at home, it is advisable to rely on a dental professional for several compelling reasons. Here are four key factors to consider:
Your Dentist Is the Expert – Your dentist, being the oral health expert, possesses comprehensive knowledge about dentures. They can accurately determine when dentures require relining and possess the necessary tools and expertise to perform the procedure seamlessly. Trusting a dentist ensures a reliable and effective denture relining experience.
Possibility of Damage to Your Dentures – DIY denture relining kits may contain materials or techniques unsuitable for dentures, posing risks of damage to both the dentures and your oral structures. It is crucial to avoid such kits to ensure the safety and longevity of your dentures and maintain your oral health.
Oral Health Risks – Ill-fitting dentures can contribute to various oral health problems, such as gum inflammation, oral sores, headaches from jaw pressure, jaw atrophy, and restricted oral functionality that impacts your diet.
Long-Term Cost Implications – Although it may appear cost-effective to forgo dental visits and attempt DIY denture relining, this approach can result in more significant expenses down the line. Seeking professional assistance from a dentist ensures proper denture care and maintenance, preventing potential complications and the need for expensive repairs or replacements in the future.
About the Practice
Led by Dr. Charles A. Parker, Marshall Denture Clinic offers top-notch dental care with a focus on providing exceptional treatment options, including dentures. Their dedicated team is committed to helping you achieve a brighter, healthier, and more confident smile. Experience personalized care and discover the possibilities for your smile transformation. If you are ready to learn more about dentures or to schedule an appointment, contact Marshall Denture Clinic at (903) 935-6351 or visit their website.