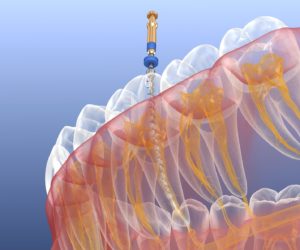 A root canal in Marshall is a consistently successful restorative treatment. Hopefully, if you underwent this procedure in the past, it was a relatively easy experience. Still, if your dentist tells you that the tooth requires treatment with a second root canal, it is understandable if you hesitate to agree. Your dentist will be more than willing to explain the reasons for their recommendation. Before you talk to them, however, you can read this blog post to learn about why root canal retreatment is sometimes necessary and what you can expect during your appointment.
Reasons for Root Canal Retreatment
A few common reasons for root canal retreatment, also known as endodontic retreatment, include:
Your tooth has complex anatomy. It is often difficult — and in some cases, impossible — for a dentist to clearly see all the nooks and crannies in your tooth's interior. If there is anything unusual about your tooth's anatomy, an initial root canal treatment may not be as thorough as it should be. (This does not happen frequently. Most root canal therapy treatments are successful the first time.)
The tooth has suffered further damage. Soon after root canal therapy, a crown should be placed on the treated tooth. If crown placement is delayed for any reason, bacteria have an opportunity to sneak into the tooth and start a new infection. Similarly, if a crown does not cover a tooth well, bacteria can slip inside it and lead to problems.
In some cases, endodontic treatment is required relatively soon after the original procedure. In other cases, the need for it arises months, years, or even decades later.
What to Expect During Root Canal Retreatment
Depending on how complex your case is, your general dentist might perform your root canal retreatment. However, if there are special circumstances that pose a challenge, they may refer you to a specialist. Either way, you can be confident that the team who is working on your teeth has the knowledge and skills needed to take good care of you.
In many ways, your second root canal will be similar to your first. Your dentist will clean out the infected areas inside your tooth before they fill in the tooth with a special material. Later, you should receive a crown.
Perhaps the biggest difference between an initial root canal and retreatment is the length of the procedure. Retreatment may take longer because your dentist will have to remove old filling material from your tooth in order to access its interior.
You can expect to be comfortable during your appointment. Local anesthesia, combined with possible sedation, can ensure that you feel little to nothing throughout the procedure. Once you go home, some soreness and discomfort are to be expected. However, it should not take too long before your mouth is back to feeling normal.
Root canal retreatment might sound like an intimidating prospect, but it is nothing to fear. Your dentist will do all they can to ensure that the procedure is a success.
Meet the Dentist
Dr. Charles Parker is a highly accomplished dentist with more than four decades of experience. He offers a range of restorative treatments to help patients recover from even serious dental problems. If you have questions about root canal therapy, he and our team would be pleased to speak with you. Contact us at 903-935-6351.