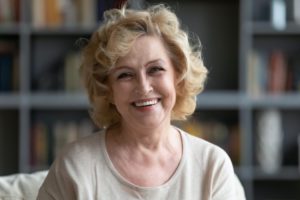 If your teeth have suffered severe damage due to trauma, genetics, or other factors, a renewed smile is within your reach! Full mouth reconstruction in Marshall is a customized treatment plan that may involve several different procedures, which have the combined goal of restoring your oral health and function. Let's discuss what you can expect while you are recovering from some of the services that are commonly included in a full mouth reconstruction plan.
Fillings
Fillings are the best way to protect teeth with mild to moderate decay from further harm. The treatment process usually takes less than an hour, and you will be able to eat and drink immediately after your appointment. Your teeth might be a little extra sensitive for a few days, but your normal routine should not be adversely affected.
Crowns and Bridges
Dental crowns protect damaged teeth. Bridges are multi-unit restorations that contain crowns, which support one or more artificial teeth between them. These procedures usually require at least two appointments, between which you will have to wear a temporary restoration. While you have your temporary restoration, you should avoid hard and sticky foods. You might also expect a little increased sensitivity. However, little to no downtime will be necessary.
Extractions
If your dentist determines that one or more teeth must be removed, you can expect the initial phase of your recovery to take between a few days to a week or longer. It will depend on whether you had a simple extraction or a surgical extraction. Because surgical extractions require making an incision in the gum tissue, recovery tends to take longer. You will have to be careful about what you eat, as well as avoid smoking and the use of straws, to prevent a complication known as dry socket. (Dry socket is a problem wherein the blood clot at an extraction site becomes dislodged.)
Dental Implants
Dental implants are widely regarded as the best form of tooth replacement because they rebuild lost teeth from the roots up. One of the initial steps in the dental implant process is a surgery wherein implant posts get inserted into the jawbone. Most patients are able to resume their normal routine within a few days of their surgery. However, you may need to adhere to food restrictions for several weeks or longer. You will also have to be extremely diligent about oral hygiene in order to prevent infections. It will take 4 – 6 months for your jawbone to fully recover from the procedure.
Your full mouth reconstruction journey may involve several procedures, each of which will come with unique recovery expectations. Remember, any inconveniences you experience during your treatment process will be well worth it when you have a brand new smile to show off!
About the Author
Dr. Charlie Parker is a general and restorative dentist in Marshall with nearly 40 years of experience. He has spent much of that time learning about the art and science of implant dentistry, and he has helped countless patients to discover the benefits of full mouth reconstruction. To learn more about Dr. Parker and his services, contact our office at 903-935-6351.