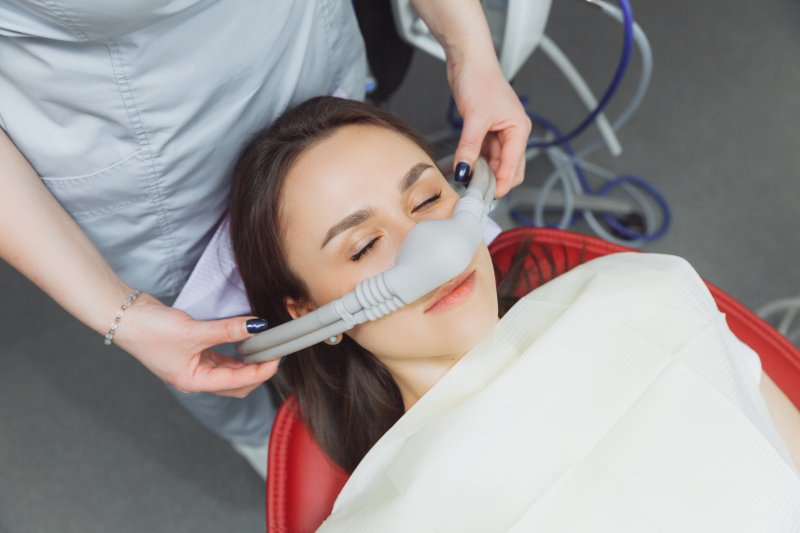 If you suffer from dental anxiety, you're not the only one. Over half of all U.S. adults struggle with the condition. As such, there's no shame in adding sedation dentistry to your dental care. Still, you likely have another question on your mind. Perhaps you're asking yourself, "Will insurance cover dental sedation?" Luckily for you, your Marshall dentist can address that concern. So, here's a primer on sedation dentistry and where it stands with insurance.
Is Sedation Dentistry Covered by Insurance?
Most dental plans don't cover sedation dentistry. The latter works well, but the typical policy won't help with its cost.
You see, plan providers view sedation as a luxury. They treat it as another "non-essential" dental service like cosmetic work, dental implants, etc. So, they deem sedation unnecessary. A patient will have to pay for it wholly out-of-pocket.
Of course, sedation's average price is relevant as well. Some practices charge as much (or more) for it as the treatment itself! As such, insurance may argue that coverage would cause higher premiums.
Other Ways to Make Sedation Dentistry Affordable
While insurance won't affect things, you can still get affordable sedation. Many dentists offer financing options. Should you pick the right one, sedatives will become more budget-friendly.
For example, some offices work with third-party financiers. Through them, you could split sedation's total cost into small monthly installments. (Said installments would also be low-interest.) With that setup, you could pay for treatment slowly instead of all at once.
How is Sedation Dentistry Cost-Effective?
Of course, sedation dentistry is still great at full price. The reality is that its benefits ensure it's cost-effective. In fact, the service's upsides include the following:
Great Versatility – Aside from easing dental anxiety, sedation can also relieve sensitive teeth and an overactive gag reflex.
High Convenience – Since it's fast-acting and safe, sedation allows dentists to perform more work per visit.
Temporary Amnesia – Depending on the type, a dental sedative can leave patients without memory of their procedure. This effect would then leave them with less stress toward future visits.
Better Oral Health – Given its effects, sedation can get patients who'd otherwise skip dental care to attend visits.
Will insurance cover dental sedation? Sadly, no – such an outcome is highly unlikely. That said, talk to your local dentist before you decide against dental sedatives!
About the Practice
Marshall Denture Clinic is based in Marshall, TX. Led by Dr. Charles Parker, our practice provides patients with truly comprehensive dentistry! We thus offer preventive, cosmetic, and restorative services, as well as emergency dental procedures. So, our office is ready and willing to give you top-quality dentures and other tooth replacements. For more details or to book a visit, you can reach us on our website or by phone at (903)-935-6351.